Knowledge is Empowerment.
Each of our paths to mental well-being will be unique. We all have our own goals, our own challenges, our own strengths, and our own supports. But we believe good mental health can be in everyone's reach with the right support.
The cornerstone of CMHA's programming is improving access to the support Nova Scotians facing mental health challenges or illness need to be well.
Support is highly individual, but we know there are some things everyone needs to have good mental health — a purpose, safe, sustainable housing, connection and access to services. These are some of the the building blocks of wellness. Ensuring every Nova Scotian has access to these crucial supports is the foundation upon which our programming is built. Our programs are free, accessible and available to anyone living in Nova Scotia.
Our Programs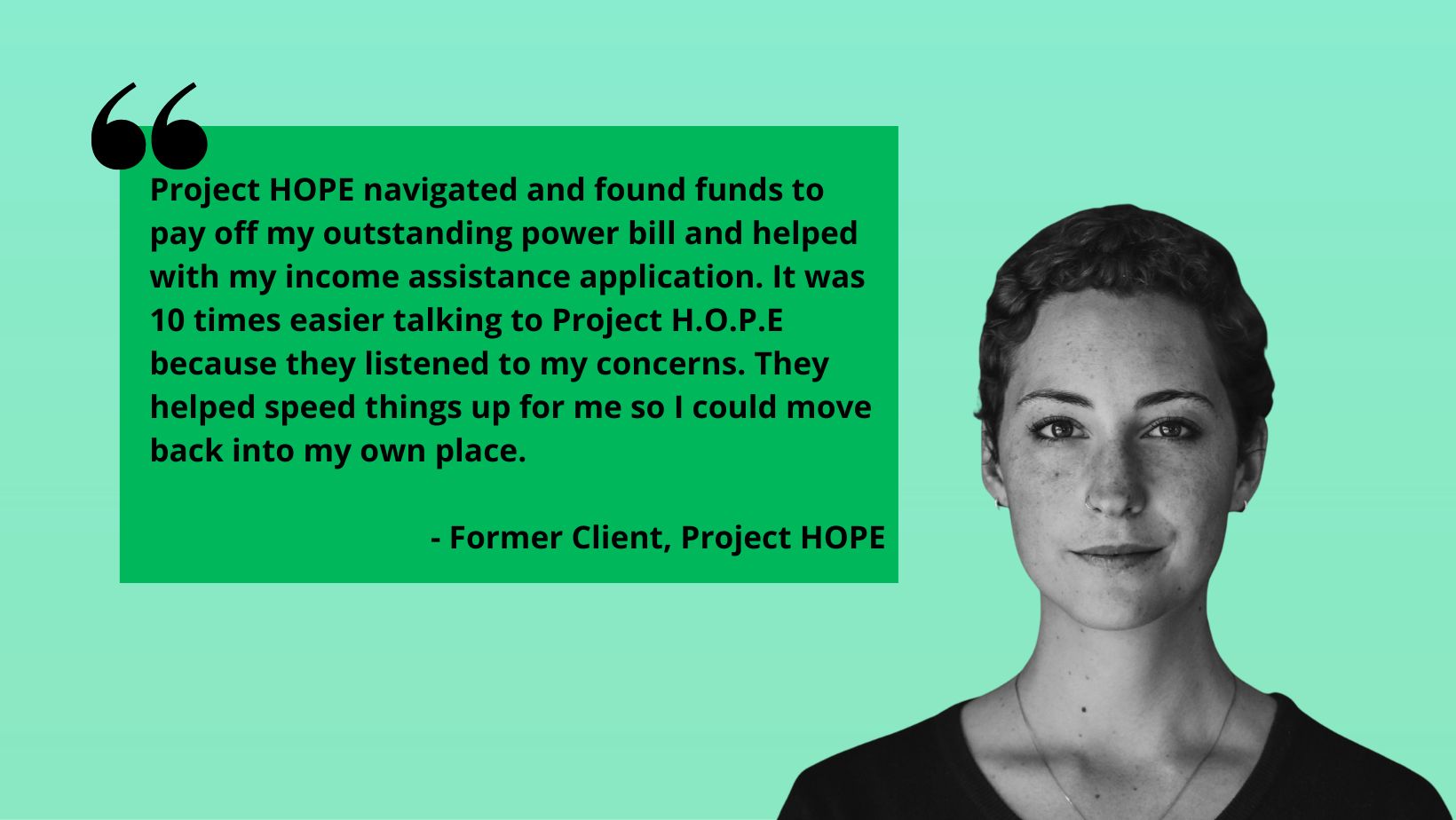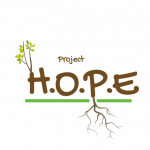 Project H.O.P.E.
Are you homeless or at risk of being homeless?  Find out if Project H.O.P.E is right for you. 
Housing is a basic human right, need and a requirement for good mental and physical health. Project H.O.P.E [Housing Outreach and Peer Empowerment] works with Nova Scotians who are homeless or at risk of homelessness to locate and secure safe, sustainable, affordable housing. Project H.O.P.E is designed to assist those who face barriers beyond the current lack of housing, to locate, secure and maintain safe, appropriate, sustainable and affordable housing. Learn more
---

At Work
At CMHA NS, we know that working has significantly more value than a paycheck. The opportunity to find and maintain safe, sustainable employment has been shown to help stabilize people living with or experiencing a range of mental health conditions. Employment also promotes growth and stability and provides daily structure and meaningful experiences.
The At Work program connects Nova Scotians living with a mental illness, mental health challenges or substance use disorder who are unemployed or under-employed to workplaces that match their strengths, skills, and needs as a way to build resilience and bring experienced employees to workplaces. Learn more
---

Peer Support
Living with a mental illness can make you feel isolated. Put simply, a peer is a person we identify with in some capacity. Peer support is emotional and practical support between two people who share a common experience, such as a mental health challenge or illness. CMHA NS is a leader in peer support in the province.
Our peer support groups are held in safe and respectful spaces, are confidential and accessible. CMHA NS offers two core peer support groups, our Men's Peer Support Group and Circle of Friends. Throughout the year we offer peer support groups to targeted populations and partner with a range of community groups throughout the province to deliver these groups. Learn more

---

THRIVE
Mental health. It wasn't a class at school. So where can adults go to learn about mental health and well-being? The answer is THRIVE Learning Centre for Mental Wellness and Well-being.
THRIVE is a virtual learning center where anyone can access free courses, webinars and workshops to learn, gain new skills, and connect with others in their community. Workshops are developed by subject experts and mental health professionals, who work with people who have their own experience in personal recovery.  Learn more about THRIVE and view the current course schedule.
---
Talk Today
Talk Today is a mental health education program designed to help athletes and their supporters learn about mental health and to help support players who may be struggling or at risk of suicide.

One of the most comprehensive mental health programs for amateur sports in Canada, Talk Today is delivered by CMHA branches and divisions throughout Canada. Learn more.