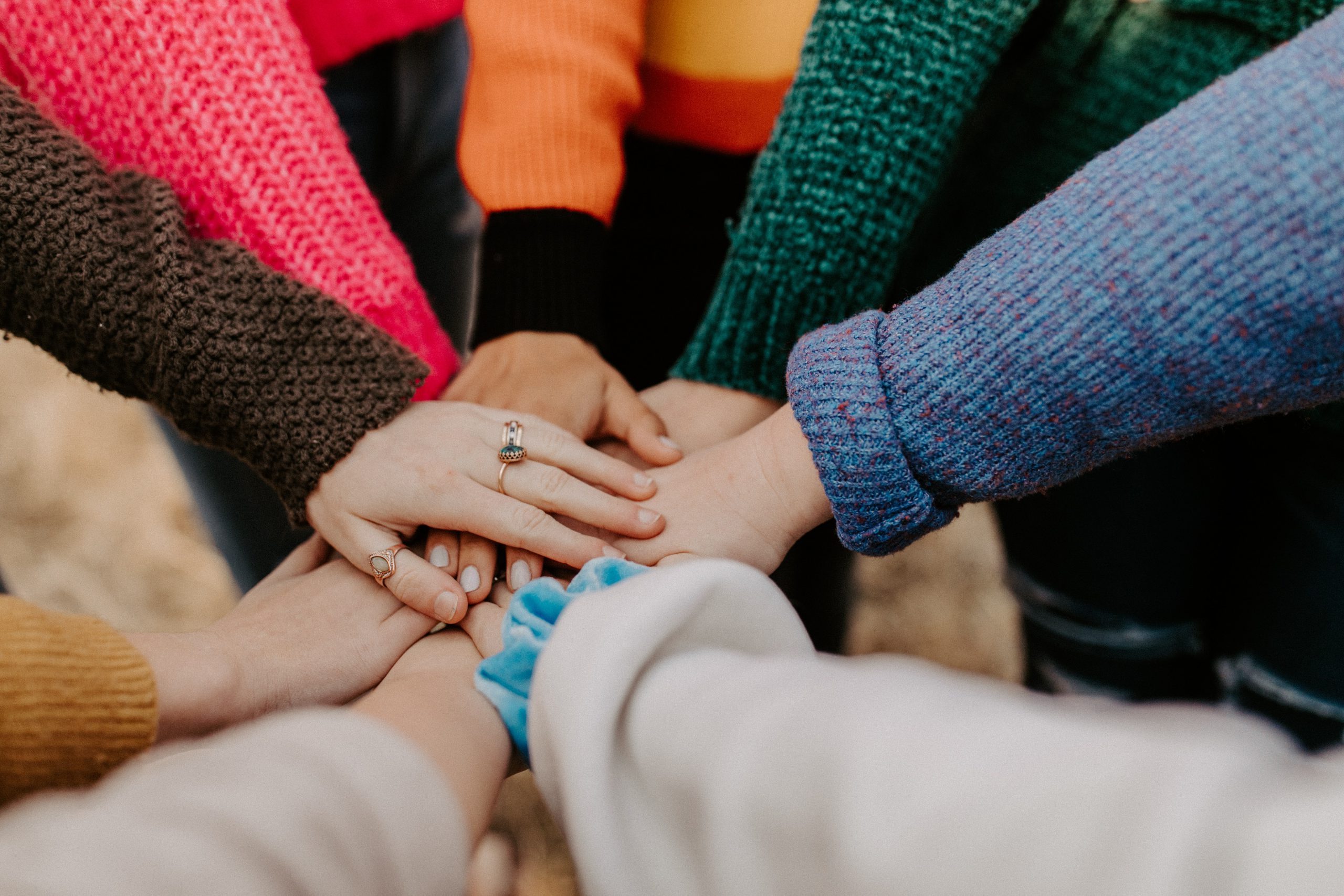 When you give to CMHA NS you invest in supports, resources, and programs that help Nova Scotians stay mentally healthy and out of crisis. You become part of a movement that believes Mental Health is Health. You add your voice to the growing chorus demanding to see mental health be given the attention and resources it deserves. You can make mental health matter.  There are many ways you can help CMHA NS Division promote and support better mental health awareness and support for all Nova Scotians.  
Ways to Give
One in five Canadians will experience a mental illness in any given year.  But five in five – all of us – have mental health. And we all need to take care of it. With your help, CMHA is working to keep people mentally healthy in the first place. To act before mental illness, so that it doesn't take hold. Our work is about keeping people out of crisis. It is about keeping people out of hospitals, both before mental illness can occur, and after a crisis has passed.   Want to get involved in this life-changing work? There are many ways to give!
Host a fundraising event

Donate: Make a monthly, quarterly or annual pledge 

Volunteer

Leave a gift in your will 
Donate: 
Founded more than 100 years ago, the Canadian Mental Health Association has a crucial mission, advocating and providing resources for the 1 in 5 people in Canada who have a mental illness, and for all 5 in 5 of us who have mental health. In Nova Scotia CMHA provides education and supports to 36 communities across the province. Thank you for helping us deliver services and supports that help all Nova Scotians thrive.
There are many ways for you to donate.
Give today to make an immediate difference in someone's mental health.
Donate by Mail:

To make a donation by mail, please send a cheque payable to Canadian Mental Health Association, Nova Scotia Division at Suite 201, 3-644 Portland Street, Dartmouth, Nova Scotia, B2W 6C4. Donations made to CMHA NS Division will be used for the area of greatest need. You are always welcome to contact us with any questions at erin.christie@novascotia.cmha.ca
Donate by E-Transfer: To make a donation by e-transfer, send to NSDivision@novascotia.cmha.ca [If you would like to receive a receipt for your donation, please contact Shobha Gashus at shobha.gashus@novascotia.cmha.ca]
Donate Monthly: Join CMHA NS Division's support circle with a monthly donation to make a long-term impact. DONATE MONTHLY
Give in Honour or in Memory: Make a donation in the name of someone special to pay tribute to those you love. DONATE IN MEMORY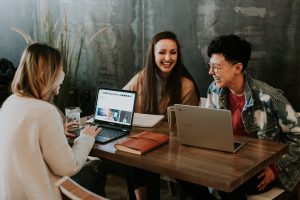 Fundraise
Your unique fundraising efforts will help to promote mental health, and support the resilience and recovery of 1 in 5 Canadians who are affected by mental illness. We deeply appreciate every donation! If you would like to fundraise for the CMHA NS Division, please fill in our Request form to let us know what you have planned. Once we have your details, we will get back to you within 10 business days. You will then have the opportunity to set up your own fundraising page.
For more information, contact Sharbani Roy (sroy@cmha.ca), at 416-646-5557 x 24933.
Become a Corporate Partner
Mental health may be the most important cause of our time. Even before the pandemic, the mental health care system in Canada was not meeting people's needs. Every year 1.6 million people in Canada already reported not getting the mental health care they need. With the pandemic, the stresses are greater, and the needs are rising.  Isolation, economic insecurity and stress are all contributing to an "echo pandemic" of mental health issues.  By becoming a partner with CMHA you can help stop the echo.
Good mental health is Good Business

One in five Canadians will experience a mental health issue in any normal year. But five in five Canadians have mental health—you, your employees, your customers and clients. We all need to take care of it. And sometimes we need help. By partnering with CMHA, you signal your support for mental health to all your stakeholders. CMHA is the most established, most extensive community mental health organization in Canada. We can craft a custom partnership plan that aligns with your brand and your business while promoting mental health for all.
Be a Leader for Mental Health: There are many ways to align your brand with mental health.
An Outright Gift: An unrestricted yearly donation to CMHA helps shore up mental health across the country by addressing the area of greatest need or nimbly adapting to emergent issues.
A Directed Gift: CMHA supports mental health for all through a wide variety of targeted and evidence-based programs and services. We can help you direct your support to the impact area best aligned with your business.
Cause Marketing and Point of Sale Campaigns: Each and every one of us has mental health, whether or not we have a mental illness. Donating a portion of sales or proceeds or soliciting a point-of-sale donation are effective ways to show that you support mental health for all.
Event and Campaign Sponsorship: By becoming an event or campaign sponsor, you can support mental health while connecting to new audiences. CMHA signature initiatives include Ride Don't Hide, the national Mental Health for All Conference, and Mental Health Week. CMHA can help you deliver on your business goals with a tailored and co-designed sponsorship opportunity.
Corporate Fundraising for CMHA NS: Become a mental health hero by raising funds on behalf of CMHA. Create your own company event or campaign to raise funds and have fun. Corporate fundraising can be internal – to engage your employees in the cause – or external, demonstrating your commitment to your clients and customers. CMHA can help with tools, tips, and tricks for success.
Employee Matching and Payroll Deduction: Show your commitment to mental health by honouring your employees with a matching donation. We can help you set up a matching gift program and/or charitable donations via payroll deduction.
We're better when we work together.

CMHA can help your company make an impact with a unique partnership plan. Contact Erin Terwissen, Acting National Director, Development at eterwissen@cmha.ca or 416-646-5557 x 24939 to start a discussion.
Leave a Legacy
Protect Mental Health: Supporting mental health means that you understand that mental health is fundamental to living a good life – and needs celebrating, protecting, and strengthening.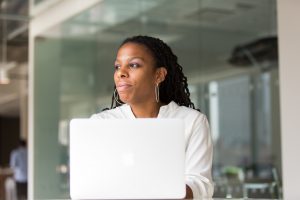 You understand that mental health needs investment.  For many, the best way to make a transformative gift is to leave a legacy for mental health. A gift that can be made outside the monthly budget, that creates lasting change and leaves a legacy of empowerment and compassion.  Our legacy donors are building a new Nova Scotia. A mental healthcare system where no one falls through the gaps. A society where all of us are supported to thrive.
Leave a legacy with a gift in your will. 
The easiest way to leave a legacy for mental health is through a gift in your will. You can choose to leave CMHA NS a specific sum of money, or a percentage of the value of your estate. Learn more here.
What Difference Can I Make? 
When Canadians think of mental health services, they often think of care that is delivered in a hospital to people with acute mental illness. But there are services and supports that can be delivered in the community to head off mental illness and promote and nurture mental health. CMHA NS works to keep people mentally healthy in the first place. CMHA acts before mental illness, so that it doesn't take hold. Our work is about keeping people out of crisis. It is about keeping people out of hospitals, both before mental illness can occur, and after a crisis has passed.
We know that much mental illness can be prevented and that mental health can be protected. We know that mental health is something we can strengthen. Your support of CMHA NS Division can make transformational change in mental health and well-being. With your help, we can harness a vast, grassroots movement to promote changes at the provincial level in policy, culture, and service delivery. Your gift will help take pressure off the medical mental health care system. But more still, your legacy will change the way people understand mental health, and how they get care for years to come.
CMHA NS is one of the most established community mental health organizations in the province. Its scope and community programs give CMHA an unequalled depth and breadth. Your legacy gift can have a significant positive impact on the mental health of all Nova Scotians.
What Can I Give? 
There are many ways to leave a legacy, and it's important to know the possibilities and decide what works best for you and your family. We provide some options here, but we suggest you discuss your plans with your loved ones and a professional advisor as well.
A Gift in your Will: A gift by bequest in your will is an easy and impactful way to make a meaningful gift. Your estate will receive a donation receipt that will produce generous tax credits to offset any taxes owing on your final tax return.
A Gift of Stocks and Bonds: A gift of securities, including stocks, stock options or bonds, is an easy way for you to make a current or deferred gift. By making a gift of your appreciated securities, you can avoid paying capital gains tax that would otherwise be due if you sold these assets.
A Gift of Retirement Assets:  Retirement assets [registered retirement savings plans (RRSPs) and/or registered retirement income funds (RRIFs)] offer an excellent way to fund a legacy gift. By making a gift of your retirement assets, you will help further our important work.
A Gift of Life Insurance: Your gift of a life insurance policy is an excellent way to make an enduring gift. If a life insurance policy is no longer needed, consider making this gift today to help further our mission. We would be pleased to help you and your advisors arrange a legacy gift. Please feel free to contact Erin Terwissen, National Director (Acting), Fund Development to discuss how a legacy can meet your goals and improve mental health for all.
Contact: Erin Terwissen 416-646-5557 x 24939 or eterwissen@cmha.ca
This information is not intended to constitute or replace specific professional advice. Donors considering a legacy gift should speak to an advisor with appropriate tax and other expertise to implement a strategy that achieves their objectives.
Please Note that your inquiry about this type of giving in no way implies commitment.  We're here to help make sure that leaving a legacy gift to CMHA-NS Division makes sense for you and your family and all conversations and correspondence are confidential.