You are currently on the:
CMHA National
Visit our provincial websites
Communities Addressing Suicide Together (CAST) Program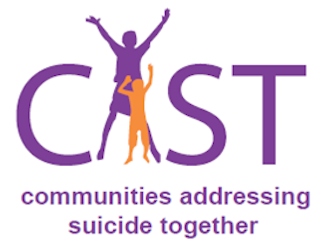 CAST is an initiative of the Canadian Mental Health Association Nova Scotia [CMHA NS] Division.
The CAST Program works with communities across Nova Scotia to build and strengthen their capacity to address suicide through education, training, awareness and resource sharing.
The CAST Program is working with Nova Scotians to build suicide-safer communities in the province.
The CAST program has an extensive resource hub where you can find information on suicide loss, suicide attempts, prevention, intervention, post-vention, safe messaging, risk factors, warning signs and more.