(HOUSING OUTREACH & PEER EMPOWERMENT)
According to the  Canadian Public Health Association housing is one of 14 social determinants of health. This tells us when Nova Scotians' housing needs are met, they are healthier, happier, and more productive. CMHA NS believes that everyone deserves safe and affordable housing. In Nova Scotia, it is becoming increasingly difficult to find safe affordable housing, not only for single individuals, but also couples and families. H.O.P.E is an acronym for Housing Outreach and Peer Empowerment.
DO YOU FIT THE PROGRAM CRITERIA? 
Please go through the checklist to see if you fit the criteria for Project HOPE. Resources to other housing supports can be found at the bottom of the checklist for those who do not meet the specific criteria.
WHO WE SERVE
Project HOPE serves people living in Kings County, Annapolis County and Digby with Housing Support and Trustee services. We also serve Truro and area with Trustee Services. Self and/or agency referrals are welcome! To read about the services provided by Project HOPE follow the link. 
*** Please note – We do not provide housing units. **** 
---
Mental Health & Housing Facts
#Let'sTalkAboutHousing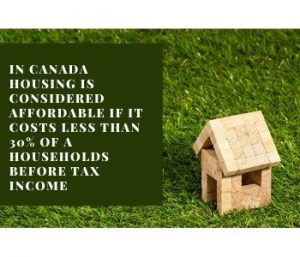 #1.
Many people think the term "affordable housing" refers only to rental housing that is subsidized by the government. That is not the case. In reality, "affordable housing" can include housing provided by the private, public and non-profit sectors. 
---
#2. 

Maslow's Hierarchy of Needs identifies shelter as one of the basic requirements of any human being – without it, a person cannot function optimally. Housing is a BASIC HUMAN NEED.
---
#3. 

Approximately 18 per cent of public housing tenants are lone-parent families, and, of those, 93 per cent are female-led households. Since the beginning of the Covid-19 pandemic these numbers are predicted to have increased.
---
What people are saying about Project HOPE 
"Project HOPE navigated and found funds to pay off my outstanding power bill and helped with my income assistance application. It was 10 times easier talking to Project HOPE because they listened to my concerns. They helped speed things up for me so I could move back into my own place."

A former client of Project HOPE
IF YOU THINK WE CAN HELP, PLEASE CONTACT US
Email: laurel.taylor@novascotia.cmha.ca
Phone:1-877-466-6606 ext. 201