One Week. Nine Mental Health Advocates.
The Canadian Mental Health Association Nova Scotia Division [CMHA NS]  is proud to present Empathy in Action, a virtual speakers series that highlights the important role empathy plays in individual and community mental health.
The series, which runs in conjunction with CMHA Mental Health Week [May 2- May 8, 2022] includes mental health advocates from across the province, who will cover a wide range of topics including depression, mental health in the workplace, suicide prevention, grief, trauma and addiction. The series will be held via Zoom runs from Monday, May 2, 2022 through Thursday, May 5, 2022.
There is no cost to attend any of these events but we ask that guests register in advance.
About the Event: As human beings, we share an ability to imagine what life is like for someone else. To see the world as others see it. To look through someone else's eyes.
Psychologists and researchers call it empathy.
Empathy can help us know ourselves and our own feelings. It can help us lead, help us communicate and help us support and connect with others. At home. At work and at school.
Empathy is what gives stories their power in advocacy. It is in recognition of this important role that CMHA NS and our branches will host Empathy in Action. We hope the stories and presentations shared throughout the week will inspire you to reach out and tune in.
Speakers Include:
Keith Anderson, Founder, Worth Living 
Ryan Gould, President, Membertou Men's Society
Sam Madore, Podcast Host, Let Me Overthink About it
Anna Quon, Author, Poet, Artist
Pam Mood, Mayor, Town of Yarmouth
Seana Jewer, Community Engagement, Roots of Hope
Michael DeVenney, Founder, Work Insights
Gabby Scollard, Author, Why I Stay
Karn Nichols, Executive Director, Canadian Mental Health Association NS Division
---
Schedule
Mental Health and Grief with Sam Madore
Monday, May 2, 2022 | Time: 12:00 p.m. – 1:00 p.m.
Join Sam Madore and Susan Henderson, Executive Director, CMHA Colchester East-Hants as they have a real talk about the relationship between anxiety, guilt and grief, how mental illness can compound feelings of loneliness, loss and grief, and what it looks like to be okay with feeling your feelings.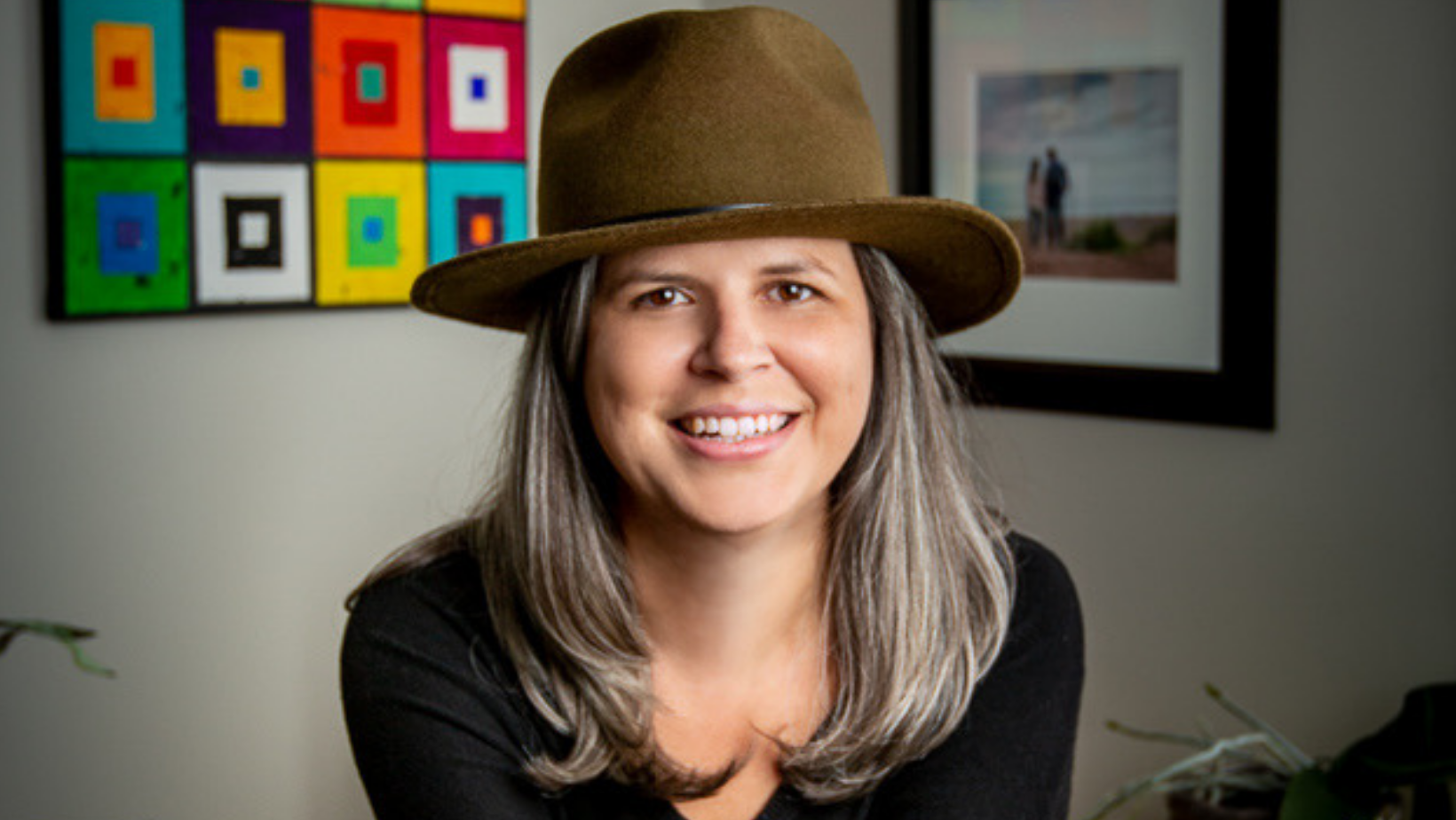 Sam Madore | Truro | Podcast Host, 'Let Me Overthink About it'
Sam Madore is an entrepreneur, speaker and mental health advocate who wears many hats. She is a marketing and event professional who inspires her clients to find creative ways to promote their businesses, organizations, and events through social and traditional media.
Sam is also a published author – with three children's books that address mental health topics such as bullying, anxiety and grief – and the host of the Let Me Overthink About It Podcast, where she and her guests explore topics that occupy their anxious minds. A connector of people, Sam thrives on collaboration and prides herself on being real.
She inspires and challenges others to rise to the occasion and works hard to make her community a more cohesive place. Sam is currently the interim Executive Director of the Colchester United Way.
---
Road to Recovery with Keith Anderson and Ryan Gould
Monday, May 2, 2022 | Time: 6:30 p.m. – 7:30 p.m.
Join us for an engaging, interactive discussion with mental health advocates, Keith Anderson and Ryan Gould as they share their powerful stories and explore the role of empathy in their recovery journeys. The discussion will be facilitated by Karn Nichols, Executive Director, CMHA NS.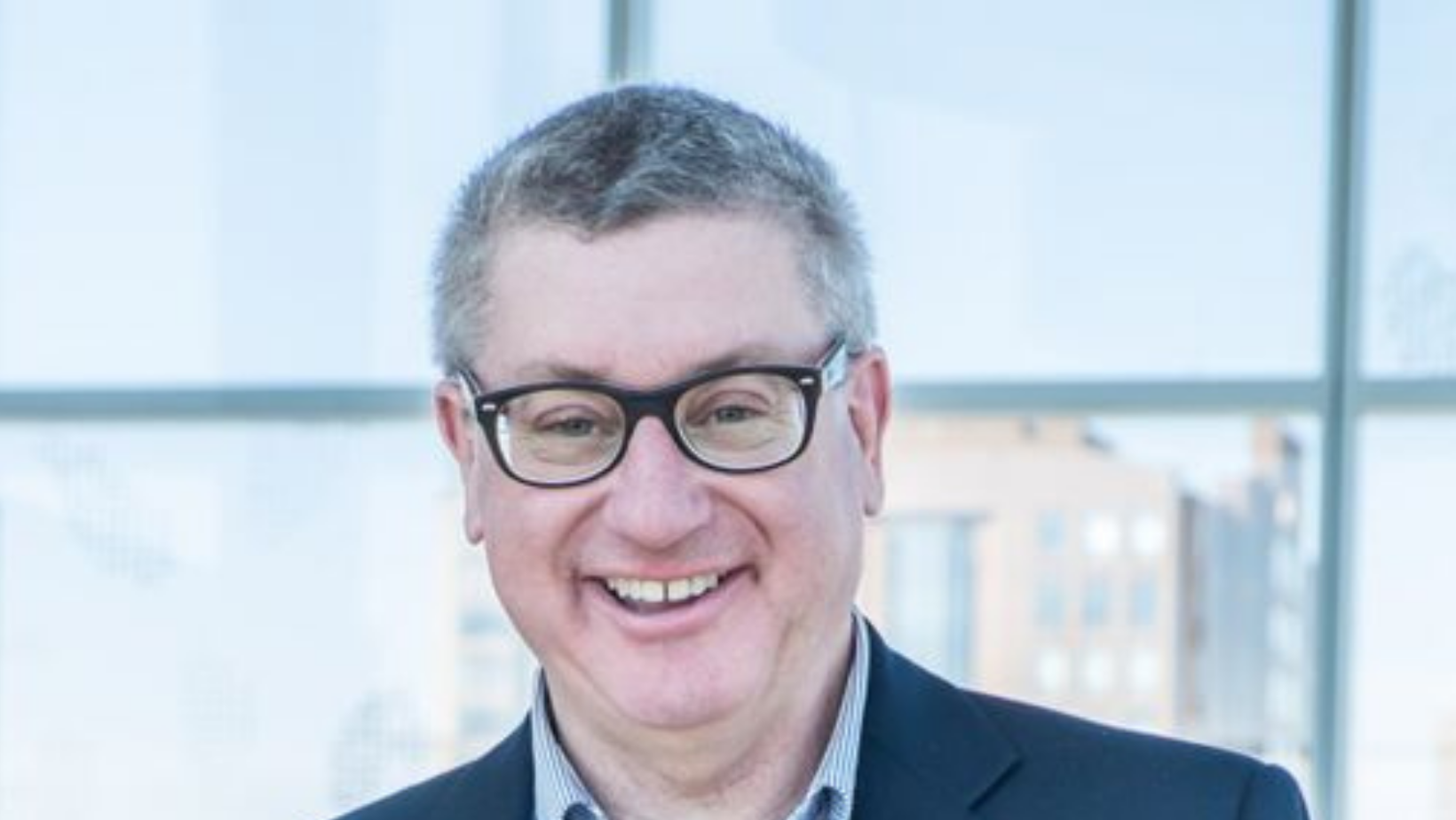 Keith Anderson | Cape Breton | Founder, Worth Living
Keith is a lawyer who has struggled with deep depression. He is a graduate of Dalhousie Law School ( LL.B., !983) and University College London (LL.M., 1987). He first went public with his depression in an article in the National Post newspaper, called How I Returned to a Life Worth Living, published on February 20, 2008.
Since then, Keith has spoken at national mental health conferences, legal conferences, universities, and fundraisers. He has also served on numerous Boards of Directors and Committees for mental health non-profit groups. His articles have appeared in publications of the Nova Scotia Barristers' Society, the Canadian Bar Association, and the American Bar Association. He was a volunteer with Glenn Close's mental health advocacy group, Bring Change to Mind, for many years.
In the fall of 2015, Keith put all his advocacy under the brand Worth Living Mental Health Consulting, which offers podcasts, a blog, consulting, conferences, and a book. Keith also works with the Canadian Mental Health Association Nova Scotia Division as the Provincial Peer Support Lead. He is also a consultant with The Associates Consulting Firm.
To learn more about Keith, visit http://worthliving.co/
---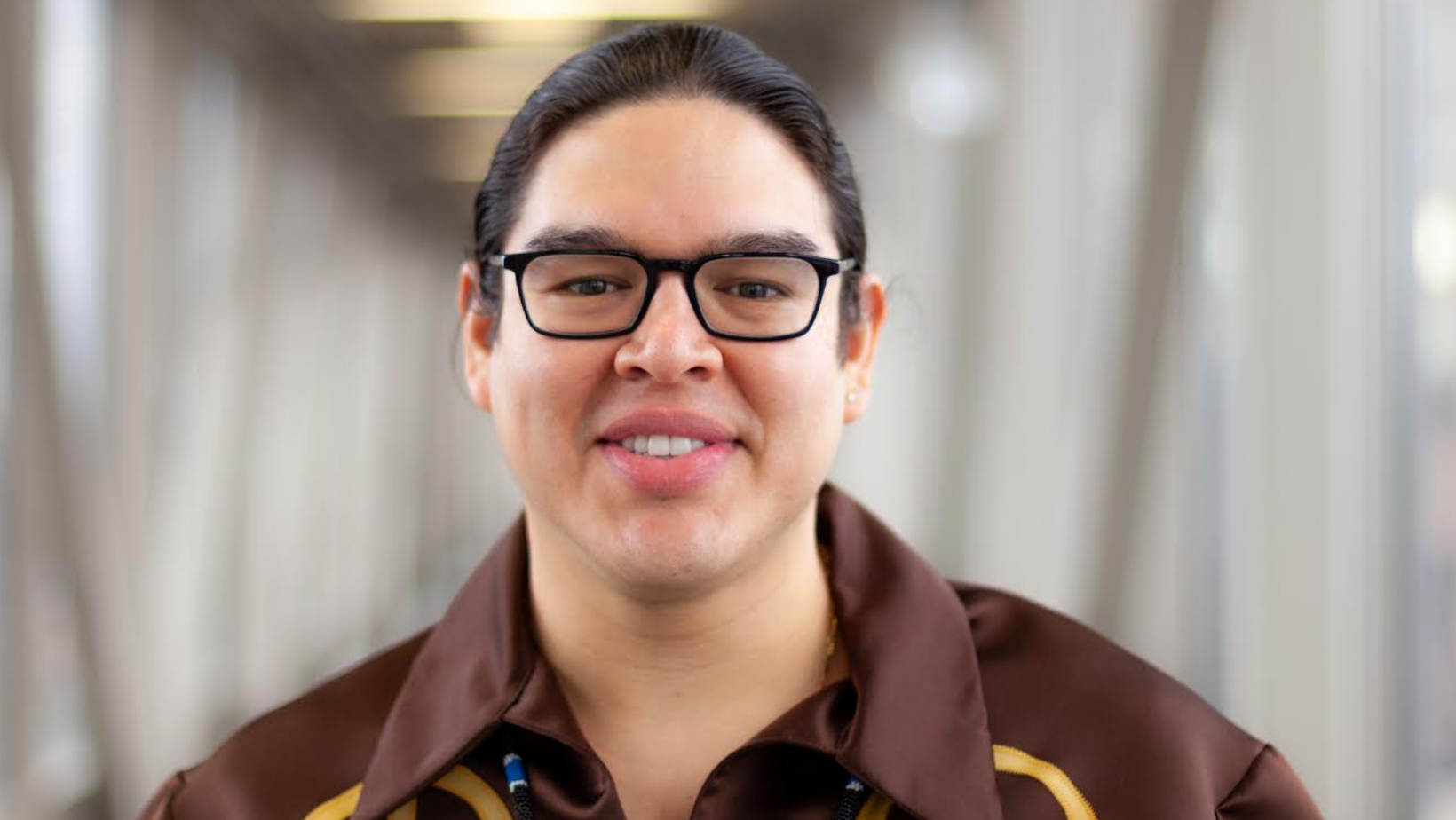 Ryan Gould | Membertou First Nation | President, Membertou First Nation Men's Society
Ryan Gould is a thirty-eight-year-old father of six beautiful daughters and an amazingly strong woman, Samantha, by his side. He is full-blooded Mi'kmaq and was born and raised in Membertou, Nova Scotia.
A plumber by trade, he is the proud owner and operator of Rusty Pipes Plumbing & Heating.
In 2019, he began his position as the Aboriginal Apprenticeship Coordinator for the Mi'kmaq Economic Benefits Office located in Membertou, where he provides mentoring, support, and services to all Aboriginal tradespeople of Unama'ki and guides them along their pathway to certification in skilled trades.
He mentors brothers and sisters struggling with addiction, mental health, or grieving issues as President of the Membertou Men's Society. He is four years clean and sober from cocaine and alcohol. Ryan feels amazing.
---
Public Life & Mental Health with Mayor Pam Mood
Tuesday, May 3, 2022 | Time: 12:00 p.m. – 1:00 p.m. | Zoom
As the Town of Yarmouth's three-term mayor, Pam Mood is no stranger to the challenges of being in the spotlight, but when she started experiencing mental health issues, the difficulties took on a whole new meaning. Join her as she shares her mental health journey and a frank and honest look at life in the limelight while coping with depression. This session will be hosted by Ann Jones, Board Chair, CMHA Southwest Nova.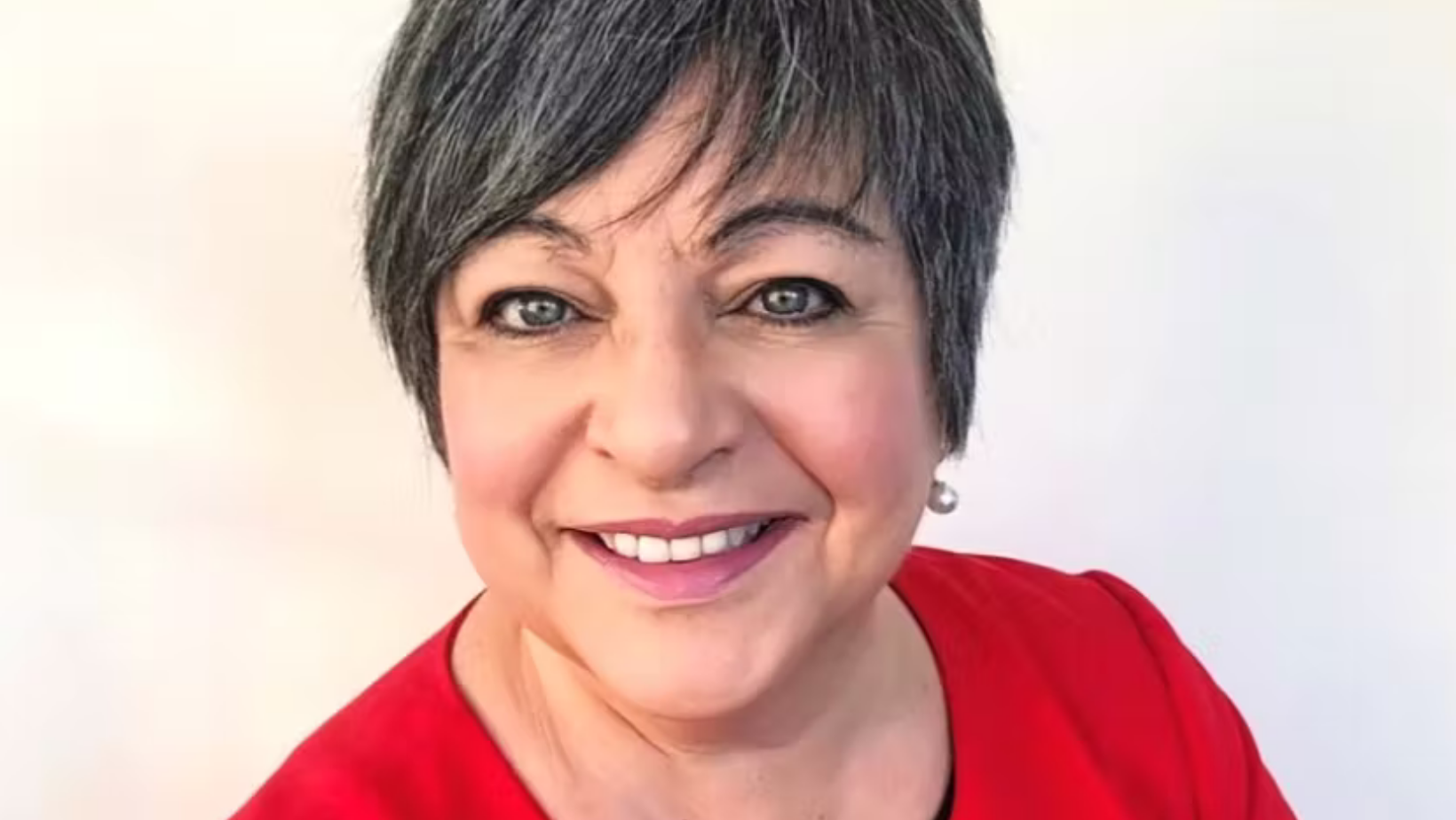 Pam Mood | Yarmouth | Mayor, Town of Yarmouth
Pam Mood  is currently serving her third term as the Mayor of what she describes as the best piece of real estate on earth – Yarmouth, Nova Scotia.   A graduate of Acadia University, she spent 18 years with the RCMP, to start her own company, Mood Consulting.
A professional speaker and leadership expert, Pam delivers workshops and keynotes internationally on topics such as leadership, communications, community engagement and more.  A firm believer in the power of positive leadership in turning things around, Pam stepped up to run for the Mayor's seat in 2012 and is humbled and honoured to serve the community she believes so much in.  Because of her outgoing, bold and friendly nature, folks find it surprising to learn that Pam lives daily with chronic depression and debilitating anxiety.
As a public figure, she believes in the importance of speaking up so that others will know that, as the saying goes, "it's okay not to be okay", and to seek any and all help needed to live their best lives possible.  Pam believes in the CMHA and the work they do on a daily basis to make the lives of others that much better.  Pam has three grown children and is the proud Sitti (grandma) to two granddaughters.
---
Being Human in Business with Micheal DeVenney and Karn Nichols
Wednesday, May 4, 2022 | Time: 12:00 p.m. – 1:00 p.m. | Zoom
This highly engaging session features a short presentation by Michael DeVenney on his experience as an entrepreneur living with depression, followed by a fireside chat with Karn Nichols, Executive Director of the Canadian Mental Health Association Nova Scotia Division and a public Q & A. This session will be hosted by Tracy Hiltz, Provincial Lead, At-Work/Au Travail, CMHA NS.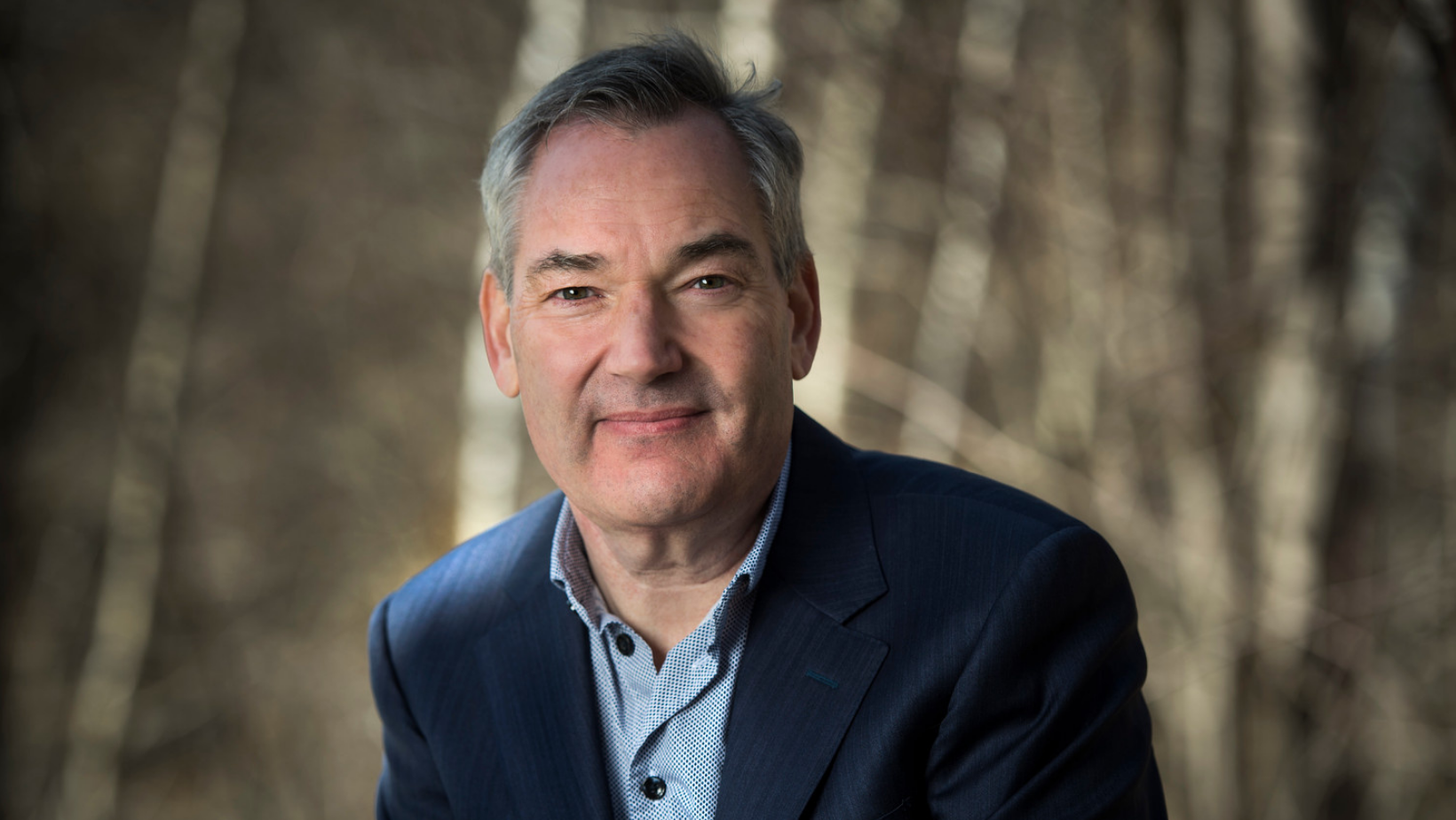 Michael DeVenney | St. Margaret's Bay | Founder, Work Insights
Michael DeVenney is an entrepreneur and mental health advocate, who is dedicated to opening minds and creating change. Michael speaks regularly speaks to diverse audiences about his personal and professional mental health journey with a focus on recovery, hope and the importance of prioritizing mental well-being in the workplace. He is also the founder of WorkInsights, a Halifax-based consulting firm focused on the intersection between entrepreneurship and wellness.
To learn more about Michael, visit https://huddle.today/2020/11/19/how-the-pressure-to-make-a-million-dollars-a-month-drove-michael-devenney-into-depression/  or follow Michael on LinkedIn.
---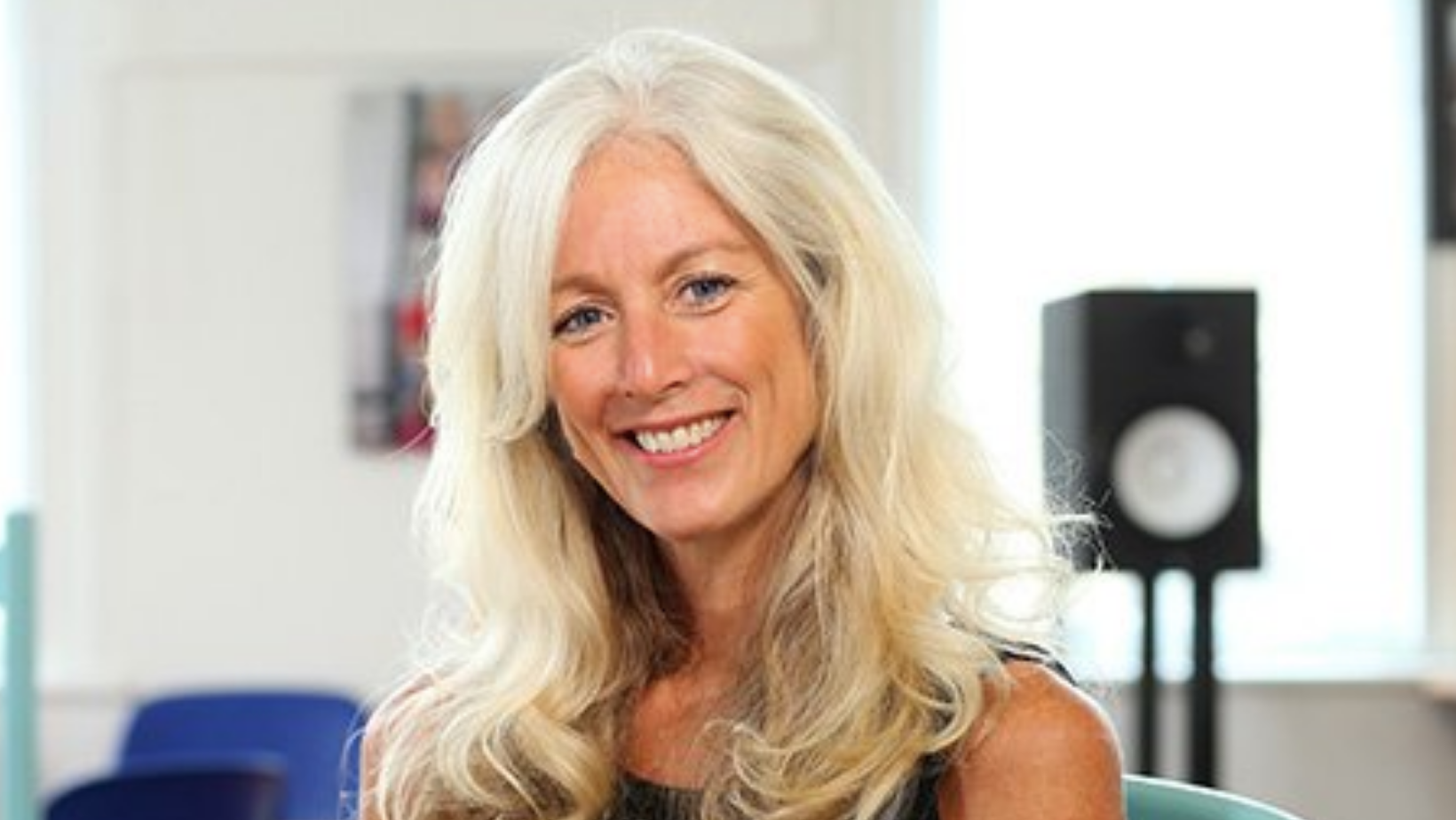 Karn Nichols | Executive Director, CMHA NS
Karn Nichols joined the Canadian Mental Health Association Nova Scotia Division (CMHA NS) as Executive Director in July of 2021. Along with a deep compassion for those facing mental health and addiction issues, she brings with her over 25 years of leadership experience in both the for profit and social impact sectors. Prior to joining CMHA NS, Karn served as Board Chair for the MacPhee Centre for Creative Learning; Manager, Career of Services and Graduate Programs for the Sobey School of Business at Saint Mary's University; and VP People Development and Branch Operations for Maritime Travel.
To learn more about Karn, visit https://novascotia.cmha.ca/karn-nichols-staff-bio/ or follow Karn on LinkedIn.
---
Kindness: A Story and a Conversation about Surviving Hard Times with Anna Quon
Wednesday, May 4, 2022 | Time: 6:30  p.m. – 7:30 p.m. | Zoom
Join Anna Quon as she tells the story of some of her adult experiences of mental health crises and hope while navigating her professional life as a writer and workshop facilitator. Be a part of the conversation on surviving hard times that follows Anna's talk. This session will be hosted by Sean Ponnambalam, Chair, Board of Directors of CMHA Halifax-Dartmouth.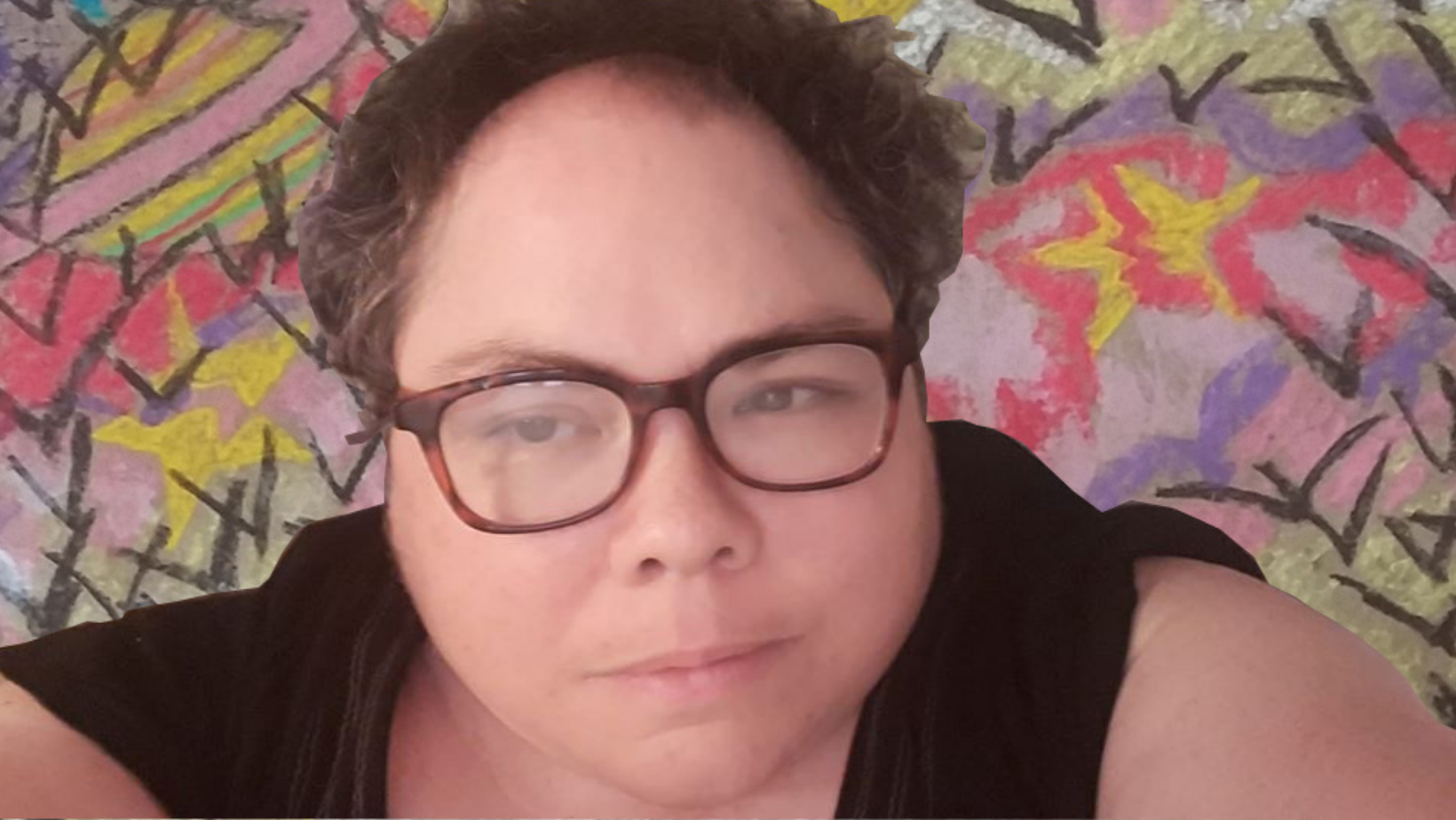 Anna Quon | Halifax | Poet, Novelist, Visual Artist and Filmmaker 
Anna Quon is a Halifax poet, novelist, visual artist and filmmaker who likes to make paintings and short animated films of her poems.
She is also a middle-aged, mixed race Mad woman, and writing workshop facilitator. Anna holds a BA in English literature From Dalhousie University and has had contracts in the not for profit sector all her working life, except for several years as a freelance writer.
She has traveled as far as the Czech Republic and Russia to work on her writing. Anna has published three novels with Invisible Publishing and a poetry chapbook, Body Parts, with Gaspereau Press.
---
Community Suicide Prevention: What Can We Do? With Seana Jewer
Thursday, May 5, 2022 | Time: 12:00 p.m. – 1:00 p.m.

What is community's role in preventing suicide? It is commonly understood that one of community's primary responsibilities is to have gatekeepers- people within our community who can help identify those at risk of harming themselves and navigate them to support. For many that means seeking clinical support, yet this is only one piece of a complex puzzle. Community supports also includes supporting the social determinants of health such as a sense of belonging, financial stability and affordable housing. Learn how we can expand our understanding and our role in preventing suicide in our communities. This session will be hosted by Erin Christie, Provincial Lead, Communications and Community Engagement, CMHA NS.
Seana Jewer | Cole Harbour | Community Engagement Lead Roots of Hope NSH, Roots of Hope
As the Community Engagement Leader for Roots of Hope, Seana Jewer is working in the Northern Zone (Colchester, Easts Hants, Cumberland and Pictou Co) to build community capacity to reduce suicide. This includes initiating projects in the following areas: specialized supports, means reduction, training and networks, public awareness, and research. Roots of Hope is funded by the Department of Health and Wellness and aligns with the Suicide Prevention and Risk Reduction Framework adopted in 2020.
Seana dedicates her career with nonprofits to community development in areas such as child and youth development, recreation, and mental health.
In addition to her work with Roots of Hope, she's currently co-chair of the NSHA Southeastern Community Health Board and NS Department of Health and Wellness' Suicide Prevention Risk and Reduction Framework Community Working Group. She has also recently completed her Master of Art in Adult Education at Mount Saint Vincent University.
Seana believes that communities play a vital role in preventing suicide. One person, organization or system cannot prevent suicide; it requires a community approach. Communities can provide social support to the people most in need, engage in supplemental care, raise awareness, reduce stigma and support those bereaved by suicide. People with lived experience need to be the center of our community work so we can understand how to move forward.
To learn more about Seana, connect with her on LinkedIn at www.linkedin.com/in/seana-jewer/
---
How I wrote my way out of depression with Gabby Scollard
Thursday, May 5, 202 | Time: 6:30 p.m. – 7:30 p.m.
Author Gabby Scollard shares the inspiring story that lead her to write her first book, 'Why I Stay: 365 reasons to stay alive when your mind is giving you every reason not to.' This session will be hosted by Karn Nichols, Executive Director, CMHA NS, and include a Q and A with the audience.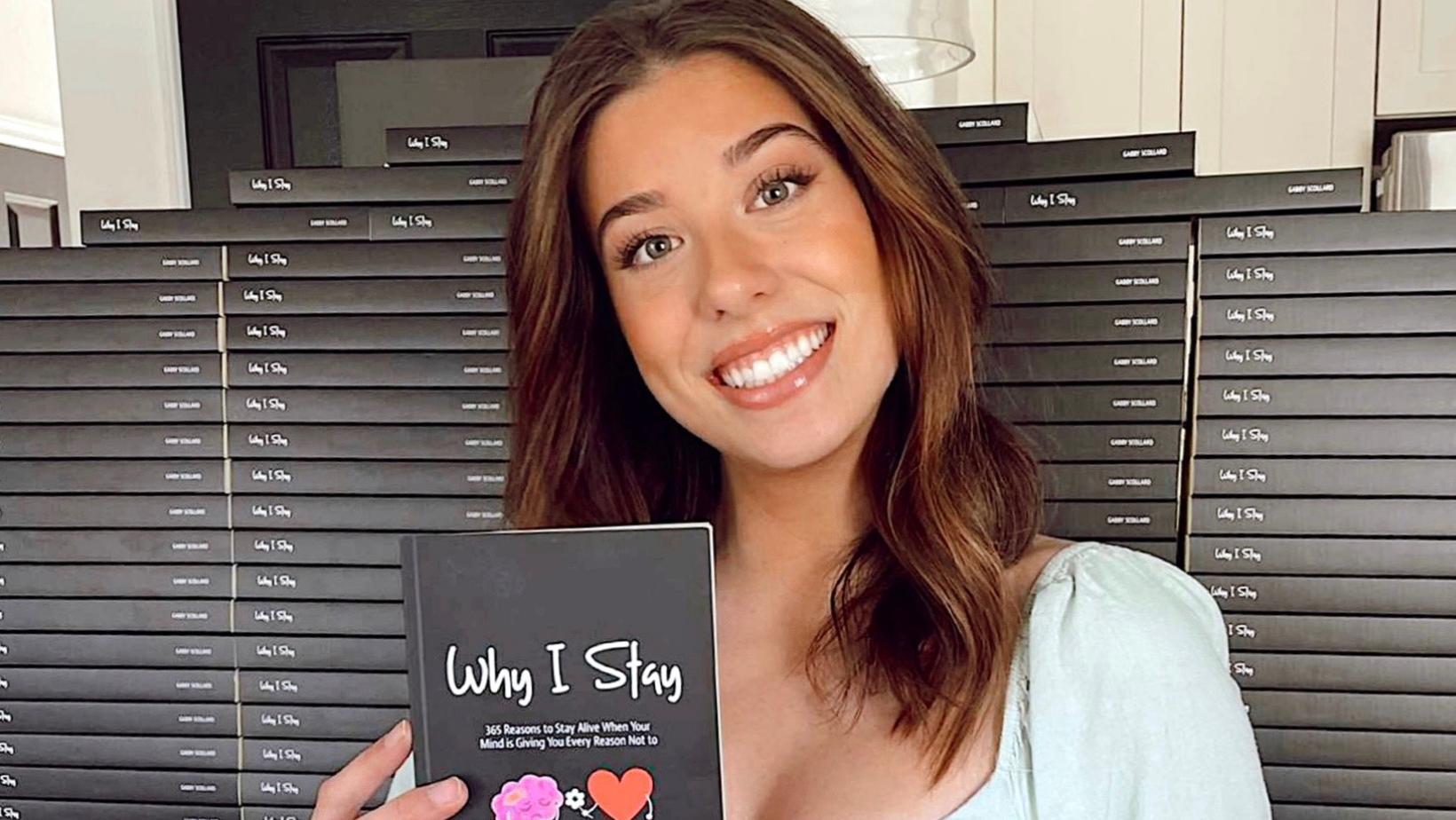 Gabby Scollard | Bedford | Author, "Why I Stay" 
Gabby Scollard,19, is the author of  "Why I Stay," which she wrote after her own bout of depression. 'Why I Stay' is Gabby's first book and is intended as a survival guide from a teenage girl who felt the heaviness of depression and lived to see the other side. She published her book earlier this year with the hope of using her experience to help others cope. Her book is available at www.amazon.ca