You can find help to improve your mental health before it gets too serious. Most of us go through life solving our day-to-day problems without needing help to cope with our feelings. But a severe illness, an accident or an emotional crisis can overwhelm us, at least temporarily, and suddenly we need help. In this section, you will find resources and tips on getting help when you need it most. Find help for mental health before it gets too serious.
Are you in crisis?
If you or someone you know is in crisis and needs immediate assistance:
Contact the Mental Health Mobile Crisis Team at 1-902-429-8167 or 1-888-429-8167 (toll-free)
Go to the nearest hospital or
Call 911
Do you need medical advice?
If you need help with a mental health or addiction concern you can speak with real people Monday – Friday, 8:30 am to 4:30 pm. Voicemail evenings, weekends, and holidays.
Looking for community support services?
For mental health services in your community, see:
Other resources
Mental Health and Addiction Services
Community Mental Health Services: What to Expect at Your First Appointment
Poison Control — 1-800-565-8161
Emergency Medical, Police, or Fire 24/7: 911
Kids Help Phone: 1-800-668-6868
HealthLink, Registered Nurses, 24/7: Call 811
Helping you find the right community and social services, 24/7: Call 211 or http://ns.211.ca/
First Nation and Inuit Hope for Wellness HelpLine — 1-855-242-3310
Crisis Support Line now open
Morneau Shepell has launched a national crisis support line that is available to anyone in need of emotional support. The crisis line can be reached at: 1.844.751.2133.
By calling the crisis line, individuals will receive crisis counselling support and/or referral to community resources. This resource is available to anyone and everyone, client or not.
Their website workhealthlife.com also features additional information and tips on coping with traumatic events.
---
Going to the Emergency Department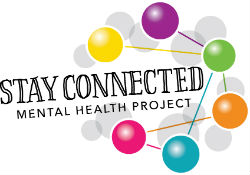 Sometimes going to an emergency department is necessary. Because it can be a distressing experience, we want to help you understand what will happen there. The Stay Connected Mental Health Project has outlined the steps below and some friendly reminders to make your visit as easy as possible.
When you arrive at the emergency department you will go through steps of care:
Triage: A nurse or paramedic will ask you why you are there and take your temperature.
Registration: Clerical staff will ask questions like where you live, do you have insurance.
You will then be placed in the queue; the sickest patients are seen first.
A nurse will also ask you questions about what is wrong.
An emergency physician will spend more time with you asking questions and examining you. You then may see a specialist if necessary.
Bring your health card with you (insurance card if from out of country), however, you will not be turned away without it.
Dress in layers and bring a sweater, it is sometimes cold.
Bring a book or magazine, sometimes the waits are long.
Bring some money for the vending machines or food vendors.
Bring your phone and charger if that is important to you.
To ensure you get the right care, you may have to speak to several healthcare providers in the department, the staff knows how taxing this can be and appreciate your patience.
If you are not sure of something, ask.
The physicians and nurses cannot share your health information without your permission so please be open and tell them everything; it's the only way they can provide good care.
A downloadable version of this document can be found here.