You are currently on the:
CMHA National
Visit our provincial websites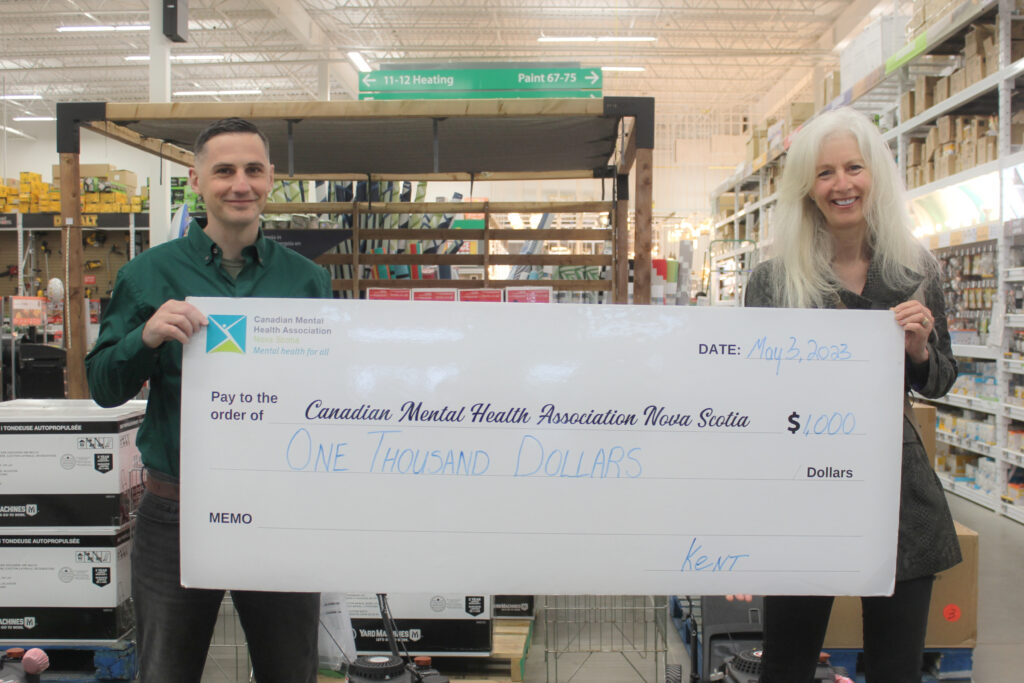 Thank you Kent Building Supplies
May 4, 2023
In photo from left, Joel Stenabaugh, Kent Building Supplies Bayers Lake Store Manager, Karn Nichols, Executive Director of CMHA NS Division]
Mental Health Week isn't over yet and we are thrilled to celebrate with Kent Building Supplies. The Bayers Lake Store manager and team presented CMHA NS Division with a $1,000 donation on May 3.
We are so grateful for this support.
Kent's support for mental health continues throughout the month of May.
Kent stores across Nova Scotia will be collecting donations for CMHA NS until May 31. Be sure to make a donation and support programs and services that help all Nova Scotians be well and stay well.
Mental health has a significant impact on how people relate to others, make decisions, and handle stress.
CMHA NS is a not-for-profit charitable organization that delivers mental health programs free of cost to all Nova Scotians.
When you donate to CMHA NS you support programs and services that help people be well and stay well.