You are currently on the:
CMHA National
Visit our provincial websites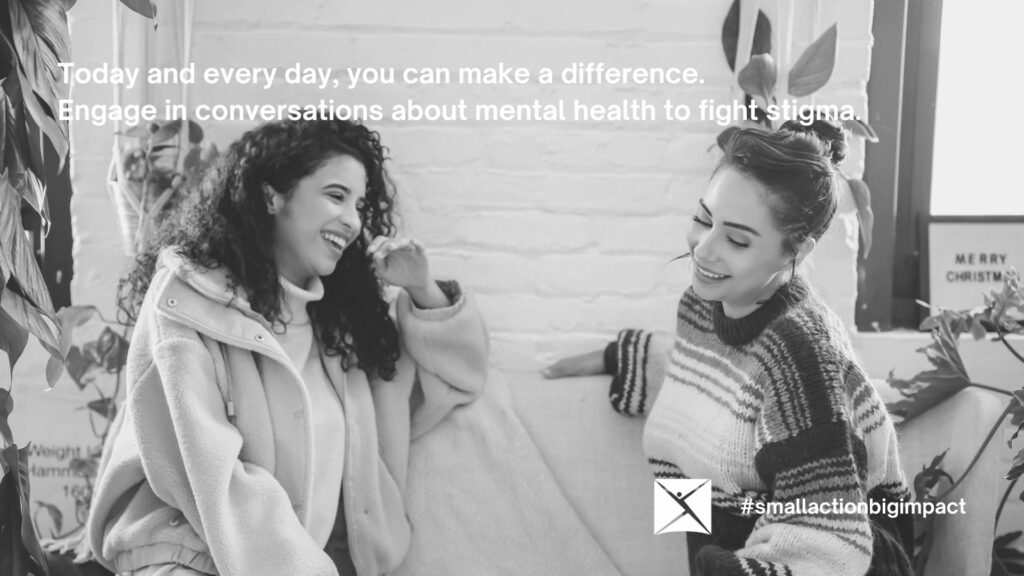 On January 25, Let's Change This
Jan 19, 2023
Today and every day, you can make a difference.
January 25 is Let's Talk Day.
Since its inception in 2011, this national initiative has raised more than $129 million for mental health programs that are creating meaningful change in communities across Canada.
But you can support mental health and create meaningful change 356 days a year.
Here are some great ways to get started.
Choose a mental health organization to learn about or support.
Help a friend struggling with their mental health by learning how to support them.
Ask about how your school, workplace or community is creating change for mental health.
Nurture your own well-being by practicing and learning mental health strategies.
Get involved in a mental health initiative or organize an event to support mental health.Engage in conversations about mental health.
Engage in conversations about mental health.
---
Share your actions with us on January 25 by tagging us on Facebook, Instagram or Twitter at @cmhansdivision and inspire others to do the same using the hashtag #smallactionbigimpact. 
Want to make an impact TODAY?
Join our Act for Mental Health campaign.