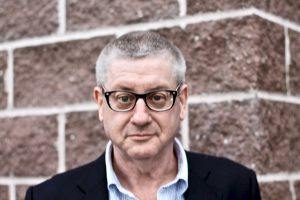 Bio:

Keith Anderson,

 (He/Him/il) | 

Peer Support Lead – Cape Breton
As the Provincial Peer Support Lead, Keith Anderson facilitates four main support groups with help from colleagues (Circle of Friends, the Men's Peer Support, the Membertou Youth Peer Support and Parents' Supporting Parents Peer Support Group). Keith has 13 years of experience working in the mental health field. He sits on numerous committees and working groups, including the CBRM Diversity Committee and the Commonwealth Lawyers Association. 
Through his peer support work, Keith dedicates himself to making support systems available to others. When Keith is not working, he likes to go for walks, spend time at the gym, read, and travel. 
Contact Info:
Email: keith.anderson@novascotia.cmha.ca | Phone: 1.877.466.6606 ext. 103 | Cell: 782.777.0090