You are currently on the:
CMHA National
Visit our provincial websites
Save Me Save We
Sep 12, 2022
Our Fall 2022 Spotlight is Save Me Save We, a clothing brand whose focus is to increase the conversation around mental health through the power of fashion.
Founded by Acadia University alumna Junior Moaku, Save Me Save We also focuses on increasing the mental health education (literacy) of youth, young adults, and parents by empowering them with training and resources necessary to improve or maintain their emotional wellness.
Details: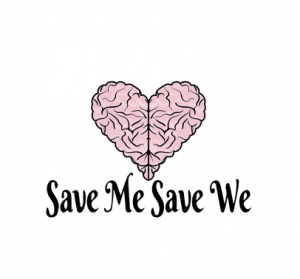 Learn more about Save Me Save We, read our Q & A with Founder, Junior Moaku.
1.What is one program your organization offers that you wish more people knew about?
I wish more organizations were aware of our Thrive in peace not in pieces workshops.They are highly educational, extremely engaging, and really improves organizational culture around psychological health. All workshops tailored to best fit each businesses needs and demography.
2.How and why was your organization first founded?
I started Save Me Save We after noticing the mental health of my university teammates (basketball) was deteriorating due to our social expectation. It was truly impacting them in the classroom, athletically, and socially. However, once I realized as a whole, university students coping mechanism were destructive rather than empowering I realized I needed to do something to increase the conversation.
I started wearing a shirt with the words 'Save Me' to invite people to genuinely ask me about my own mental health and start positive conversations.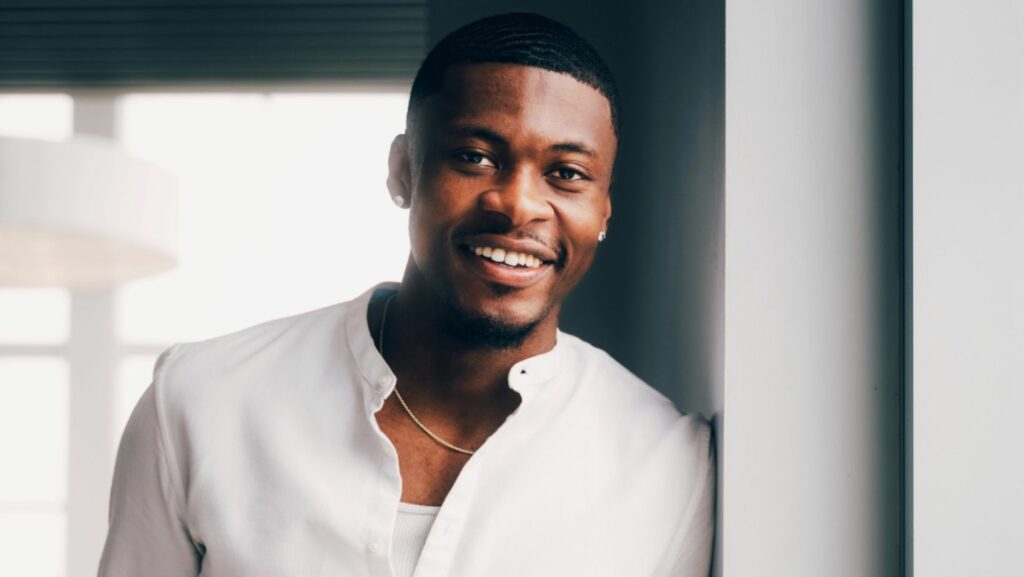 3.What have been the main challenges your organization has faced while trying to meet the needs of the community you serve?
One of the main challenges has been increasing brand awareness and establishing brand credibility and reaching more organizations. Our network and partners has mainly been expending through word of mouth. There is a big need for mental health services in schools, universities, and growing companies who are trying to establish proper psychological health and safety standards for their employees. We can provide all those needs.
4. How is your organization looking to grow or expand in the future?
We are trying to grow our services by making new community relationships with like-minded businesses. We are also looking to find retail stores to shelf some of our clothing as well.
5. What are some ways that people interested in your organization can get involved or otherwise support your work?
People interested or looking to support our work can request training/workshops directly by contacting Save Me Save We at [email protected], share our content and information with others, and also donate to our scholarships that will help Black and Indigenous students attend university.
6. Do you have a story or testimonials you would like to share that demonstrates the impact of the work you do at your organization?
Testimonials

"Junior did an excellent job at creating a space where participants felt comfortable being open and vulnerable, through building trust, and demonstrating his own vulnerability as a presenter."
– Aaron Newman – Professor and Chair of the Department of Psychology & Neuroscience, Dalhousie University
"About a minute into the session, I had already gone through a gauntlet of challenging my own abilities to do simple tasks and laughing at the outcome. Junior's presentation will make you feel every emotion across the spectrum, and force you to reflect on your everyday interactions with people and think of ways you can change them. It was a fantastic session!"
– Michael Bohan – Training Team Lead, Nova Scotia Career Development Association
"The presentation was engaging with real life examples that involved reflection, allowing for everyone to relate on a personal level. The host was vocal and vulnerable in a way that tugged at the heartstrings, all while making it an informative and interactive experience."
– Kate Walker – Multimedia Host/Producer, Saltwire Media
---
About Spotlight:
The mission of the Canadian Mental Health Association Nova Scotia Division [CMHA NS] is to ensure all Nova Scotians experience good mental health and well-being.
We recognize that our mission is broad, and that we cannot and will not achieve it alone.
To better meet the mental health needs of all Nova Scotians we are connecting with organizations that are reflective and supportive of Nova Scotians' diverse experiences, identities and histories, and contribute to the overall well-being of our province with the goal of using our digital platforms to highlight the work of these organizations, increase awareness and help more Nova Scotians get the help they need.
Questions?
Contact Lindsay Miller at [email protected]