You are currently on the:
CMHA National
Visit our provincial websites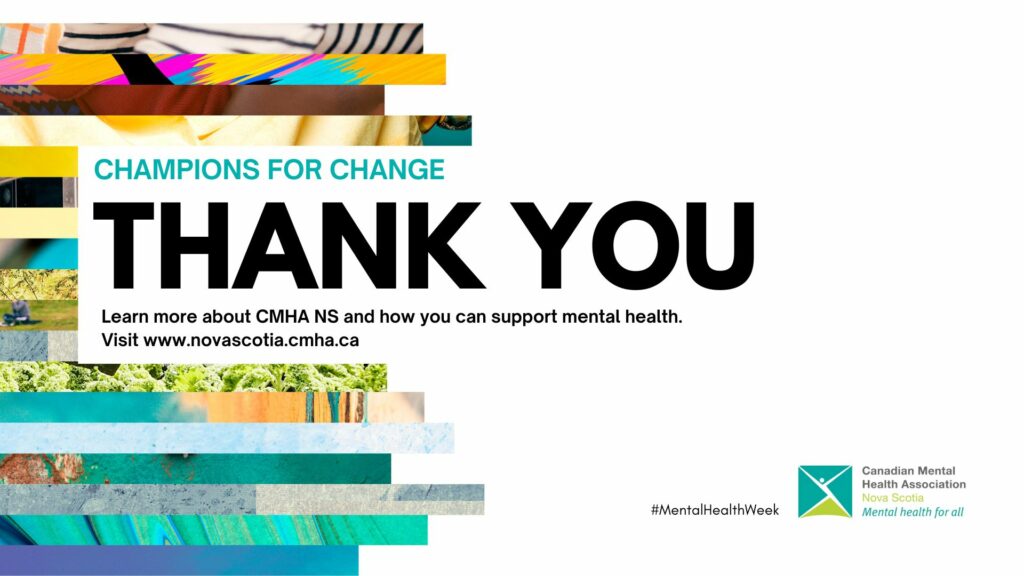 Champions for Change video now available
May 8, 2023
Mental Health Week is over but you can continue the conversation all year long.
This year, Mental Health Week was all about the power of storytelling.
In recognition of this theme, the Canadian Mental Health Association Nova Scotia Division brought together four mental health champions who are using their voices in unique and innovative ways to create positive social change for a virtual panel discussion called Champions for Change.
Panelists included:
The panel was moderated by Karn Nichols, Executive Director, Canadian Mental Health Association NS Division.
If you were unable to attend the panel or would like to view it, the recording can be viewed HERE