You are currently on the:
CMHA National
Visit our provincial websites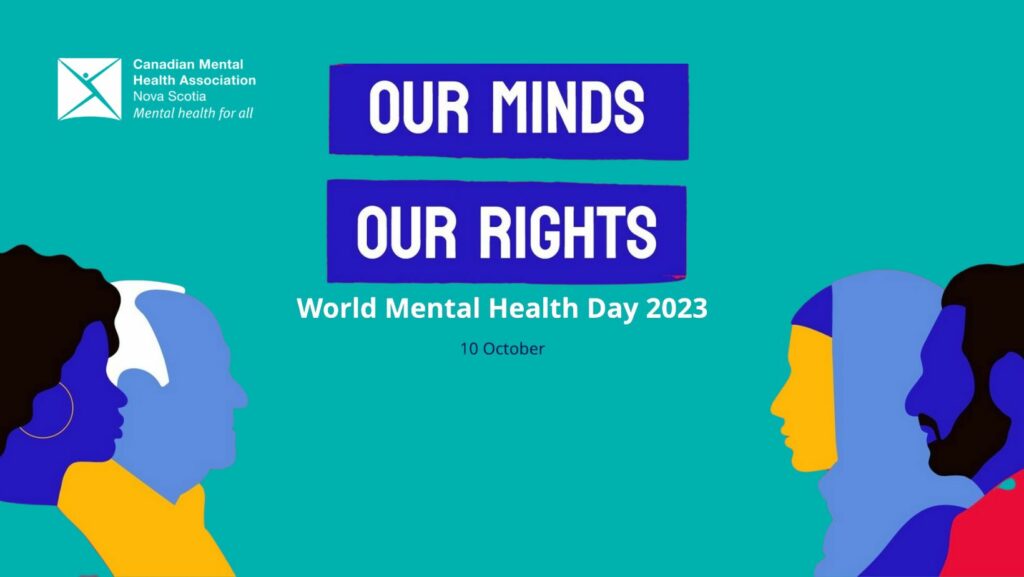 ACT for universal mental health care on World Mental Health Day 2023
Sep 27, 2023
We all have the right to mental health care that is publicly funded and free.
October 10 is World Mental Health Day.
Good mental health is vital to our overall health and well-being. Mental health affects how we think, feel, and act.
It also helps determine how we handle stress, relate to others, and make healthy choices.
One third of people in Canada will experience a mental illness or substance use disorder during their lifetime. Yet one third of those people can't get the care they need.
Everyone, whoever and wherever they are, has a right to the highest attainable standard of mental health. This includes the right to available, accessible, acceptable, and good-quality care, autonomy and inclusion in the community.
Mental health is a universal right, but Canada is not upholding it. We aren't meeting our international obligations. And more than that, we aren't meeting our obligations to ourselves. Or to one another.
That's because the care that people need isn't available, or it isn't covered by our public health insurance.
Under the Canada Health Act, only services considered 'medically necessary' are covered by our public health insurance. That means mental health care and substance use health services delivered outside of hospitals and by physicians are, for the most part, not covered.
Funding this care would reduce the suffering of millions of Canadians and improve quality of life for all of us.
If you believe Canadians deserve universal mental health care, join our ACT for Mental Health Campaign.
Learn more and get involved today.