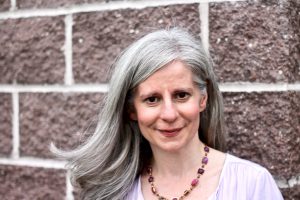 Bio:
Seana Jewer,

(She/Her/Elle)

 | CMHA-NS Educator 
As the CMHA-NS Educator, Seana Jewer oversees CMHA NS' suicide prevention portfolio including the Communities Addressing Suicide Together (CAST) Hub, an online resource hub that provides information on how community members can help those at risk and prevent suicide.  
Seana dedicates her career with nonprofits to community development in areas such as child and youth development, recreation, and mental health. In addition to her work with CMHA she's currently co-chair of the NSHA Southeastern Community Health Board and NS Department of Health and Wellness' Suicide Prevention Risk and Reduction Framework Community Working Group. She is also in the process of completing a Master of Art in Adult Education at Mount Saint Vincent University! 
When she's not working, Seana enjoys reading nonfiction, hiking, camping, and spending time with her family.  Seana is also a master storyteller who enjoys keeping her audience guessing till the very end.  
Contact Info:
Email: seana.jewer@novascotia.cmha.ca