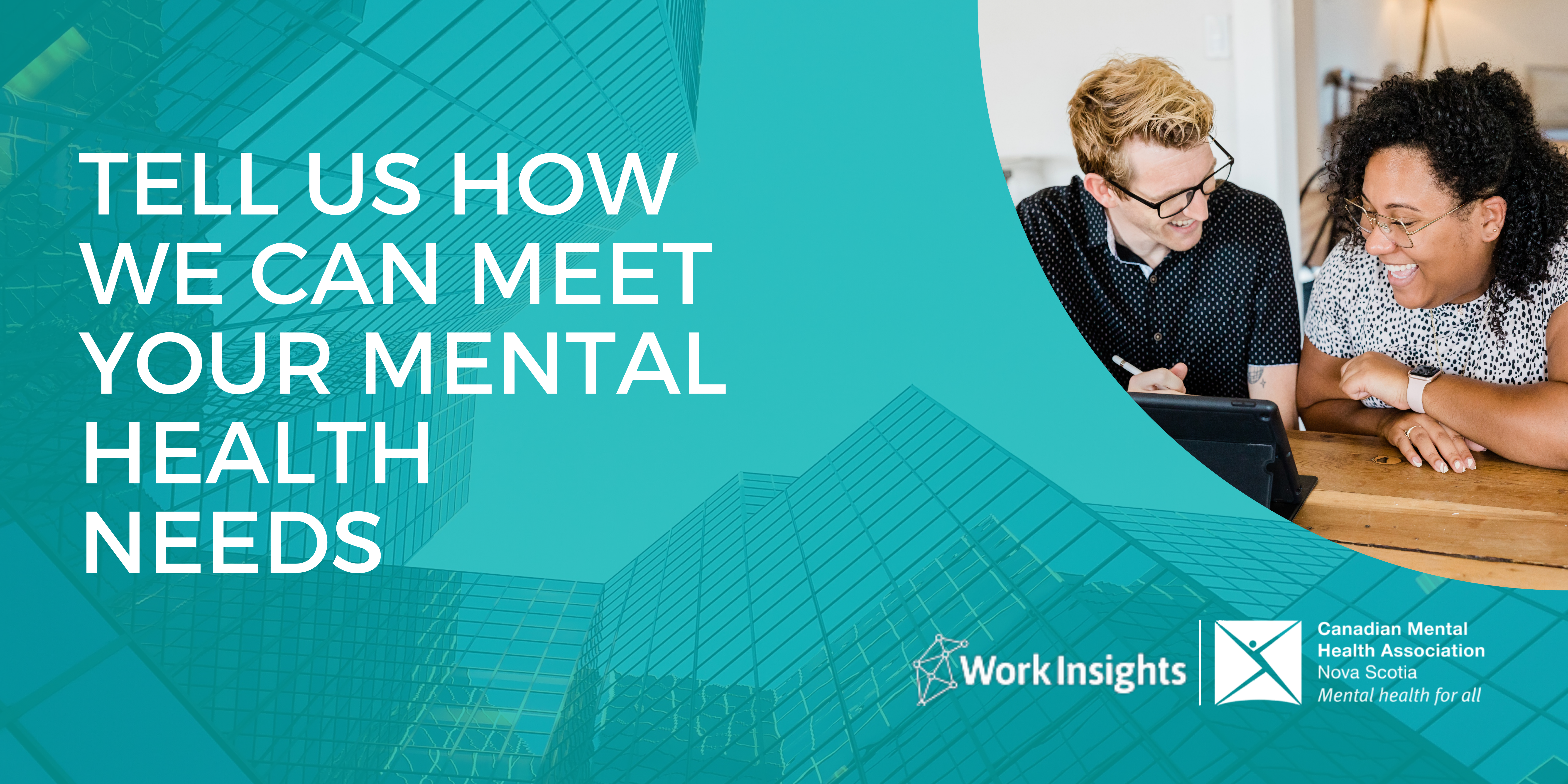 The Canadian Mental Health Association Nova Scotia Division (CMHA-NS) has embarked on an exciting journey to chart its course to the future. We hope you'll support us by participating in this short, anonymous survey that will inform our strategic direction in the years ahead. 
One-in-four Nova Scotians live with a mental illness – and pandemic-related disruptions have only made things worse. A national survey conducted by UBC reported that fifty-five per cent of adults in Nova Scotia have been feeling negative emotions since the onset of the pandemic.  
Research shows that the mental health effects of a trauma like this can be profound and far-reaching, and last long after the pandemic is over. There is no debate that the pandemic has worn us down, and that an echo pandemic of mental health issues is looming.  
To ensure we continue to offer programming and resources that address the evolving mental health needs of our communities, we need to understand what is important to you. 
It is in the spirit of collaboration that I am reaching out to you today to ask that you please take 10 minutes to complete the survey below.  
ACCESS SURVEY HERE 
Please Note: Every voice is important. We are seeking representation from as many Nova Scotians as possible including African Nova Scotians, Indigenous Nova Scotians, and members of the 2SLGBTQ+ community as well as those living with disabilities.
If your community experiences barriers as part of the digital divide in Nova Scotia, we invite you to print copies and scan responses back to karn.nichols@novascotia.cmha.ca or if voice to voice is preferred we invite you/your clients to please call 1.877.466.6606 ext. 101. All responses will remain confidential. Download print ready survey HERE.
The link is open and will remain open until Friday, March 4, 2022.   
If you have any questions related to this survey or the request, please contact Karn Nichols, Executive Director at karn.nichols@novascotia.cmha.ca  
**This survey has been thoughtfully designed by Michael DeVenney and his team at Work Insights. For every survey completed, the Work Insights Team will donate $5.00 to CMHA-NS up to 200 surveys. **