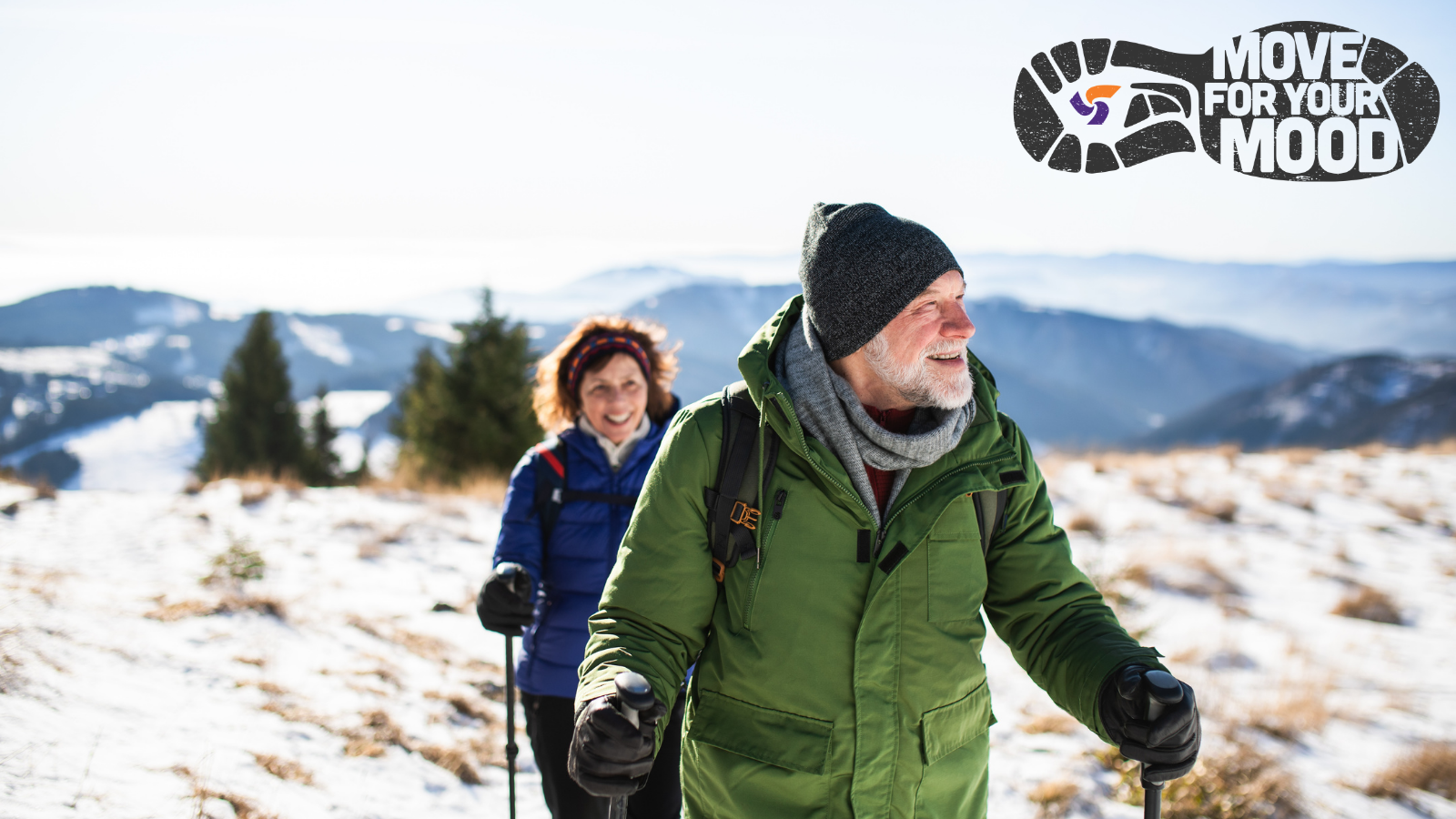 January 17 is Blue Monday.
Blue Monday is traditionally thought of as the saddest day of the year due to stressors such as post-holiday blues, weight gain, cold dark days, failure to stick to New Year's resolutions and the arrival of holiday bills.
While the "saddest day of the year" is more of a myth than a reality, the winter blues are real and can involve sadness or unhappiness attributed to the dark and cold weather.
Canadians may be also feeling the winter blues more intensely than years before due to the ongoing COVID-19 pandemic.
According to a recent study by the Canadian Mental Health Association, two in five Canadians, or 40%, say their mental health has deteriorated since the onset of the pandemic.
That's why the Canadian Mental Health Association Nova Scotia Division is using this day to raise awareness of the mental health benefits of physical activity and give Nova Scotians actionable solutions to move for your mood!
Increasing physical activity, social connectivity and sunlight exposure are essential to combating the winter blues. Even with COVID-19 restrictions and winter weather, physical activity needs to be a priority.
Physical activity is proven to release endorphins, serotonin and dopamine – ultimately improving one's mood. Within five minutes after moderate exercise, you are likely to experience a mood-enhancing effect.
Other mental health benefits of physical activity include improving sleep, relieving muscle tension, serving as a distraction from stress and calming the autonomic nervous system that regulates our bodily functions.
While physical activity can be one of your tools to help combat the winter blues, you can always reach out for additional supports and services if needed.
To find out which supports and services are offered in Nova Scotia,visit click on the Find Help tab on our main page.
Combat the winter blues and Move for your Mood by following these tips to keep yourself active physically, mentally, and socially, while following local COVID-19 safety guidelines:
Make it Social

– While COVID-19 restrictions keep us apart from family and friends to safeguard our health, physical activity can help us stay socially connected. Being active together with members of your household is a great way to build and nurture family bonds. And we can get active together virtually with others – like chatting on the phone while on a walk or participating in virtual exercise classes.

Make it Sunny

– Natural light has many mood benefits as well. Despite colder temperatures, it's important to include some daytime outdoor physical activity as long as it works within local COVID-19 safety guidelines. That can be something as simple as walking around the block, shovelling the driveway, or going for a hike.
Make it Long-Term – To get ongoing mental health benefits from physical activity, it's important to incorporate it into your daily life. The key is to choose physical activities you enjoy and that you will want to keep doing over time.
** It's important to note that lifestyle changes aren't always sufficient to beat the winter blues or seasonal affective disorder, and you can always reach out for supports and services.**
Visit ParticipACTION.com for information on how physical activity can support your mental health.
For further information, please contact: 
Erin Christie
Provincial Lead, Communications and Community Engagement
Canadian Mental Health Association Nova Scotia Division
erin.christie@novascotia.cmha.ca