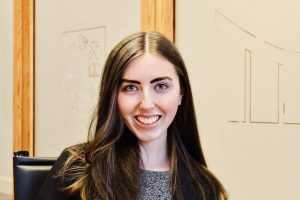 Bio: Maggie Hayes, (She/Her/Elle) | Digital Marketing and Content Assistant
As the Digital Marketing and Content Assistant Maggie works diligently to improve the look and feel of CMHA NS's website every day.  
Maggie is passionate about the mental health field believing in the importance of spreading education and awareness. She feels strongly that mental health is something everyone has and she wants to see a world where everyone can get the resources and support to take care of their mental health. We are all just people and Maggie believes that as people we should support and uplift one another without judgment and prejudice.  
When not working Maggie can be found hanging out with family and friends, paddle boarding, reading, or out doing photography! 
Contact Info:
Email: maggie.hayes@novascotia.cmha.ca