Location Map:
September 7, 2019
7:00 pm to 8:00 pm
Dalhousie Arts Centre: Rebecca Cohn Auditorium
6101 University Avenue
Halifax ,

Canada
Add to Calendar (iCal) Add to Google Calendar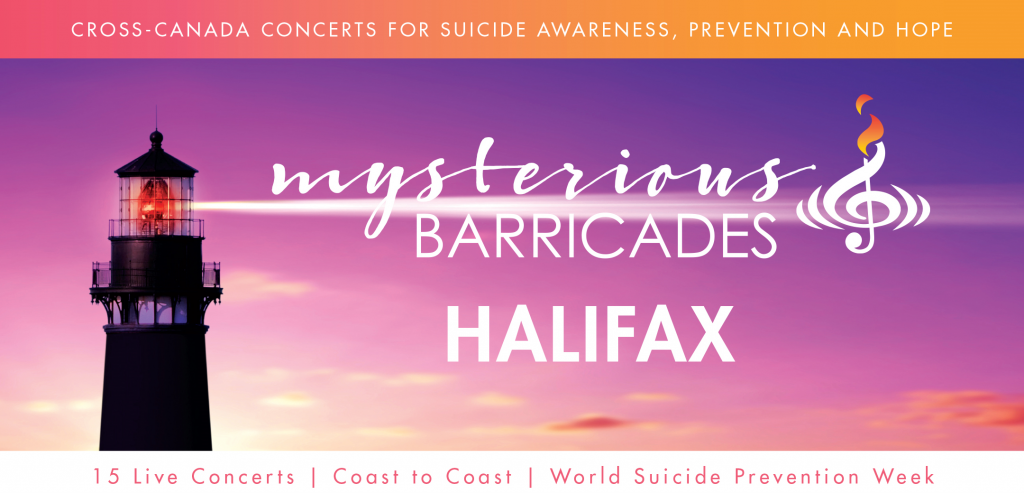 Imagine a day when 100s of Canada's finest musicians mark World Suicide Week
in 15 cities, offering music of healing and hope
to those in jeopardy, and those left behind.
Imagine a day when the barricades around suicide and mental illness come down.
Imagine a day when one life might be saved as a result.
Imagine you, joining us in Halifax, to let everyone know their lives truly matter.
Free Admission,  Reserve Tickets at: mb2019.org/hal
MysteriousBarricades.org/halifax