April 7, 2021
7:00 pm to 8:00 pm
Add to Calendar (iCal)
Add to Google Calendar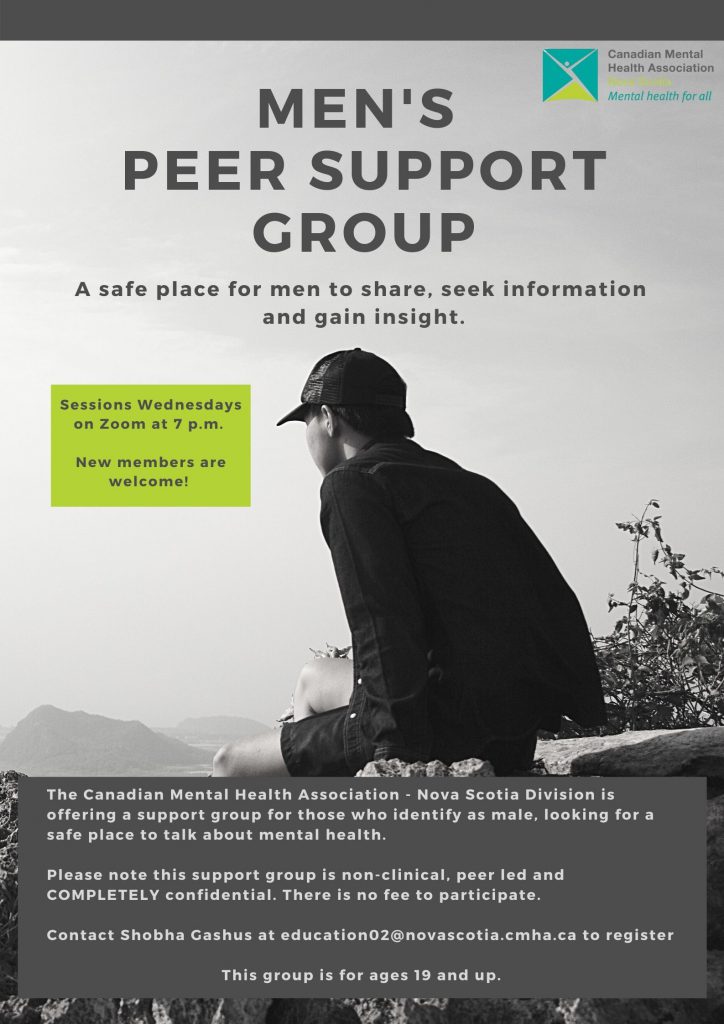 For those who identify as male, it can feel challenging to talk about their mental health.
The Canadian Mental Health Association – Nova Scotia Division is here to help!
As part of our continued efforts to expand peer support services throughout Nova Scotia, the CMHA-NS Division is offering a non-clinical men's  peer support group. This group is for any male who could use a safe place to talk about mental health challenges they might be facing right now – from anxiety to isolation to depression.
If you or someone you know is struggling, we invite you to join our Peer Supporters Glenn and Keith at 7 p.m., Wednesday evenings via ZOOM, as they create a safe place for conversation from a place of lived experience. There is no fee to participate.
This group is ongoing and new members are welcome.
For more information or to register please contact:
Shobha Gashus at  education02@novascotia.cmha.ca.