What is CMHA NS's plan?
Community mental health providers' CMHAs in Nova Scotia are committed to keeping our communities, and clients safe and our services supportive and welcoming.
CMHA NS is following the direction and recommendations of the Public Health Agency of Canada and the Government of Nova Scotia, Department of Health & Wellness.
For Quick Tips on Taking Care of your Mental Health During The Pandemic Watch Bellow:
Recorded by psychiatrist, Dr. Eva Adriana Wilson.
---
CMHAs in Nova Scotia has/will: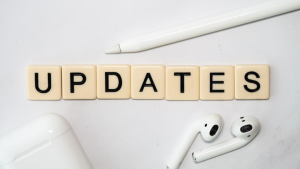 Actively support the calm and care of Nova Scotia in the midst of the pandemic crisis through the on-going provision of accurate information (virtual information HUBs, regular posting of social media updates, health and mental health information navigation and support, etc.)
Actively support the health and mental health of staff and respect staffs' need to work home as a social isolation measure or to support the care and wellness of children and ageing family members
Cancelled all education-training and awareness-sponsored community events for the foreseeable future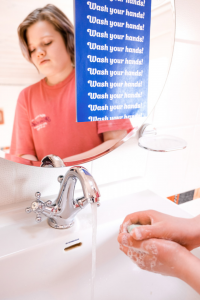 • Encourage pandemic hygiene care
• Engage in social distancing practices when delivering community-based non-clinical mental health & addictions services and supports
• Actively monitor and track the health status of its staff, clients and linked collaborative care community partners and groups
•provide non-clinical psycho-social emergency response support services to off-set the current demands placed on the formal health care system and emergency – first responders in Nova Scotia
Explore and implement new and innovative methods for the provision of front-line services that will ensure the safety of our staff while providing welcoming client-centric quality of life mental health services (housing, employment, food security, social connectivity, mental illness community outreach services and supports, and resilience based-programs) and community-centric trauma-informed psycho-social wellness supports and services in support of the Mental Health of All Nova Scotians.
---
Updates, Alerts, & Resources
Due to the constantly evolving nature of COVID-19, CMHA NS engages Nova Scotians to regularly visit the Government of Nova Scotia's Novel Coronavirus web page to access accurate and timely information and guidance for Nova Scotia individuals, businesses, and communities https://novascotia.ca/coronavirus/
---
Latest News
For more news regarding the COVID-19 pandemic see the links bellow:
         Nova Scotia Government YouTube page
Mental Health Commission of Canada: Help flatten the COVID-19 curve
Temporary service and facility closure notices from Nova Scotia Health Authority
---
Resources for Children, Youth, Family, & Care Providers: 
Youth disaster preparedness and response: Educating youth
Youth Preparedness: Implementing a community-based program
Canada Public Health: Responding to stressful events – Helping teens cope
Canada Public Health: Responding to stressful events – Helping children cope
Canada Public Health: Providing psychological support – Tips for leaders and health care staff
---
For More Resources Follow the Link Bellow: