Cast A Net Nova Scotia 
---
The Communities Addressing Suicide Together (CAST) Program of the Canadian Mental Health Association (CMHA NS) Division is launching its very own CAN (Cast A Net) campaign!
Purpose
---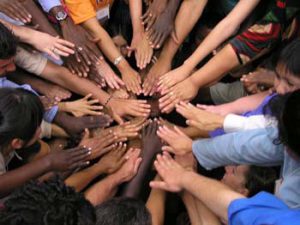 The Fall is an active time of year for provincial, national and international mental health and suicide awareness events. With the change of seasons and the decrease of daylight, the CMHA NS CAST Program is looking for ways to increase community awareness regarding suicide prevention, to acknowledge those who have experienced distress, grief and loss and to promote mental health in communities across Nova Scotia.
The CMHA NS CAST Program would like to cast a suicide prevention net over Nova Scotia with the CAN campaign, covering the time between World Suicide Prevention Day (September 10th, 2016), Mental Illness Awareness Week (October 3rd – 9th, 2016), World Mental Health Day (October 10th, 2016) & Internal National Survivors of Suicide Loss Day (November 19th, 2016).
Objective
---
Raise mental health & suic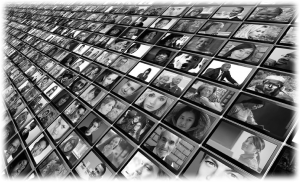 ide prevention awareness in Nova Scotia communities
provide diverse mental health & suicide prevention training & education opportunities to individuals/groups/organizations throughout Nova Scotia
build the capacity of Nova Scotians to create suicide-safer communities
The CAN campaign includes awareness events and education & training opportunities. It's time to break the silence surrounding mental health issues and work together to ensure community members have the supports and resources available to contribute positively to their ongoing mental health.
CAN Campaign Resources & Tools
---
Community Suicide Prevention CAN-Kit
---
The CMHA NS CAST Program has compiled various information, tools & resources for individuals/groups/organizations/businesses to use during, and after, the 10-week CAN Campaign to raise awareness in their respective communities. The Community CAN-Kit includes posters, social media communication, the CAST Provincial Helping Tree, Community Suicide Awareness education, and much more!
CAN Video Series
---
The CMHA NS CAST Program is partnering with Nova Scotia Libraries to host the CAN Video Series in communities across the province. Participating libraries will feature five videos over the 10-week span of the CAN campaign:
Casting a Suicide Prevention Net on Nova Scotia | Language & Destigmatization Week [September 10th – 24th, 2016]
  Let's end the silence around suicide [58:48]
Aboriginal Awareness | Mental Illness Awareness Week [September 25th – October 8th, 2016]
Mental Health Education | Community Engagement Week [October 9th – 22nd, 2016]
  When you're having a hard time connecting with people [92:39]
Peer Support | Self-Care Week [October 23rd – November 5th, 2016]
  The Importance of Self-Care [127:48]
Student Mental Health Promotion | Resource Awareness Week [November 6th – 19th, 2016]
  Journey: A Story of Healing and Hope Series [58:06]
Community Suicide Awareness
---
Community Suicide Awareness is a 90-minute educational session, delivered by the CMHA NS CAST Program, for individuals age 16 years and older. Community Suicide Awareness provides participants with education and tools to help prevent suicide in their communities. Community Suicide Awareness provides participants with useful information and tips to make them more comfortable and confident with dealing with issues of suicide.
Events
---
For a complete listing of CAN events, please visit the CAST Program Events page.
Volunteer
---
The CMHA NS CAST Program is calling for volunteers across the province to contribute to CAN events! Whether it's participating at a local event, or creating a unique CAN awareness event in your community, the CMHA NS CAST Program is looking for your support!
Together we CAN prevent suicide in Nova Scotia!